The golden quarter is hotly anticipated in the retail industry but for toy retailers, the Christmas period is make or break.
The Entertainer boss Gary Grant says people tend to buy toys twice a year – on a child's birthday and at Christmas.
And consumer uncertainty aside, retailers don't expect this Christmas to be any different because the toy trade is resilient.
Parents will always want to spoil their little ones during the festive period, but the competition for their hard-earned cash is, as ever, fierce and the grocers have seemingly upped their game in terms of value products.
Interactive toys
Some of the most popular toys this year will be those that can be operated, and cared for, using a digital device.
Argos, which was the jewel in Sainsbury's crown last Christmas, is hedging its bets on digital toys such as last Christmas' most sought after product – Hatchimals.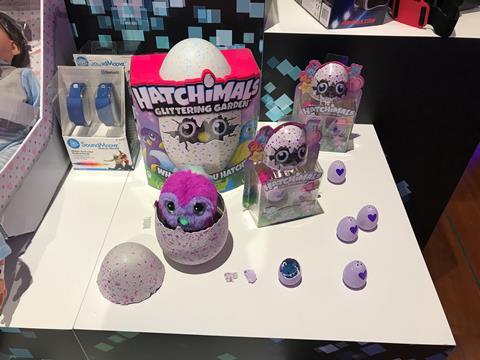 The phone-operated chicken that hatches from an egg gave the toy retailers a headache last year as demand heavily outweighed supply. But that shouldn't be the case this year, and the latest iteration is likely to fly off shelves.
Argos also has high hopes for RC Airhogs – a gaming drone that is operated using a virtual reality headset – and new lifelike doll Luva Bella this Christmas. A step above her realistic predecessors, the £99.99 doll feels and moves like a real baby.
Classic brands
Trusted household brands such as Lego will also continue to rule the roost this year, despite price inflation following the Brexit vote.
"As adults crave an antidote to technology, classic board games and crafting equipment are also set for a strong Christmas"
Lego's new flagship standalone stores, complete with activities and amusements, have given the brand renewed credibility among kids and adults alike while showcasing its latest products.
And as adults crave an antidote to technology, classic board games and crafting equipment are also set for a strong Christmas.
Value sector prominence
The grocers and value retailers have also seemingly gone a cut above this year, with the likes of Tesco selling low-price exclusive toys, such as figures from Marvel's Avengers films.
The grocer is also hopeful about another exclusive, the all-singing-all-dancing Beat Bugs, which bop along to songs from the popular children's TV show of the same name.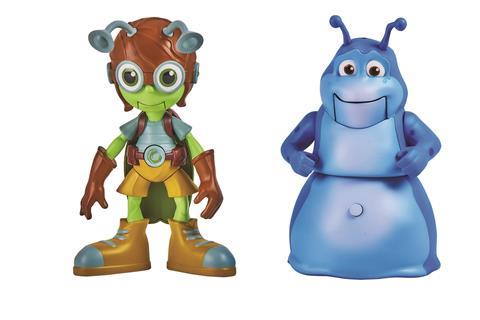 And move aside fidget spinners, there's a new stocking filler in town.
Value books and gifting retailer The Works thinks wooden fidget stick the Tumbling Teaser is the next addictive must-have item. The £1 gift may not look much, but there are hours of entertainment to be had for both children and adults.
And while we're speaking value for money, let's not forget every child's nightmare – the Elf on the Shelf, who comes with the terrifying narrative of keeping watch over the children at night, reporting back bad behaviour to Father Christmas.
Following the social media frenzy the Elves generated among their more imaginative owners last year, Poundland has produced its own take on the harmless looking creature – its £1 'Elves behavin' badly'.