Retailers have launched a host of wild and wacky April Fools' Day pranks to fool customers. Retail Week casts its eye over some of the best.
Durex unveils Sex Water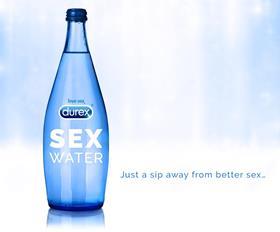 Durex unveiled a "revolutionary" new product in the form of Sex Water – a product designed to "change your sex life forever."
The brand claimed the new drink was made using vitamins that make you "last longer in the bedroom", containing minerals that trigger hormones to "make you hornier."
Durex said it tested the product on a "select few" people. One of its guinea pigs, Emily, from Leeds, said: "My boyfriend and I had got in to a rut and were having sex once a week at best.
"When we were offered Sex Water we knew it had to be worth a shot and the results have not only improved our sex, but also our relationship.
"My boyfriend could go all night long and I have never felt so confident in my life – this was only after sharing one bottle. Love the product!"
Maplin promises social media updates while you sleep
Electricals retailer Maplin promised to deliver its customers social media updates while they sleep, via its new Social Sleeper 1.0.
The gadget was designed to send the user tweets that "generate happy thoughts", sparking "happy dreams and a better night's sleep.
Maplin claimed that the "world-first" technology would be rolled out across the UK this year, following a successful trial in the US.
Maplin's Henry Swift said: "When we saw the gadget in Las Vegas last year, we knew this was the perfect product to sit alongside the rest of the Maplin range which not only enhances happy thoughts but can even be a time-saving device if upgraded to the Social Sleeper Plus, with up-to-date news alerts sent before users wake up.
"Our customers love innovation and always want the latest gadgets and gizmos to share on social media. The Social Sleeper 1.0 is a world's first and allows for the combination of social media-sharing and receiving updates via Twitter to put you in a good mood, which we hope spells the end of getting out of the wrong side of the bed!"
Ocado deliveries to be taste-tested prior to delivery
Up-market grocery retailer Ocado will taste test its products before delivering them to customers, through its new Taste Tested option.
Shoppers can select the Taste Tested option at checkout, ensuring that their food is put through its paces by in-house experts before its delivery slot.
Iceland breaks into beauty market with Therapea launch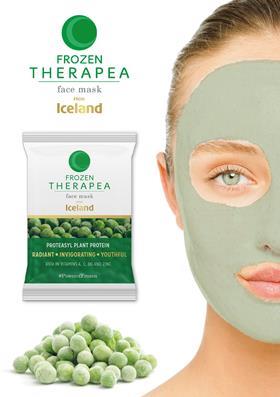 Budget supermarket Iceland has staked a claim in the beauty market with the introduction of its Therapea mask, which it claims has anti-wrinkle properties.
The Therapea mask, powered by frozen peas, is rich in vitamins A, C and B6 and zinc, has proteasyl plant proteins and is meant to keep skin radiant, invigorated and youthful.
B&Q keeps White Cliffs of Dover looking good as new with fresh coat of paint
DIY chain B&Q has revealed that it is responsible for keeping the White Cliffs of Dover white, with an annual coat of emulsion.
An army of decorators scale the cliffs every year, suspended by harnesses and armed with tins of paint.
River Island offers plastic bag tax solution with coat tote
Introducing the solution to all your shopping dilemmas...#ToteInACoat 🙌https://t.co/3TrYdAXBXk pic.twitter.com/XdmkHFtgGW

— River Island (@riverisland) March 31, 2016
Fashion retailer River Island has pioneered a solution to the plastic bag tax, which charges customers 5p per plastic bag they use, with its new Tote in a Coat.
Tote in a Coat features a hidden compartment in an ordinary-looking black jacket, which has a tote bag packed into it. The tote then unfurls into a shopping-sized bag, allowing customers to take it with them wherever they go.
Foyles launches Bookseller 2000 hologram
Bookseller Foyles has introduced a hologram bookseller, calling its invention its "boldest digital innovation to date".
A Foyles spokesperson said: "With the accumulated literary knowledge base of over 100 human booksellers and all the efficiency and adaptability of 21st century algorithms, the Bookseller2000 represents a significant moment in the history of bookselling."
Retail Week Hologram
Retail Week Hologram
Coincidentally, Retail Week launched their own hologram today too: Retail Week Hologram means readers can choose one of our journalists to deliver them the news in hologram format.
Ao.com launches Y-FI smart briefs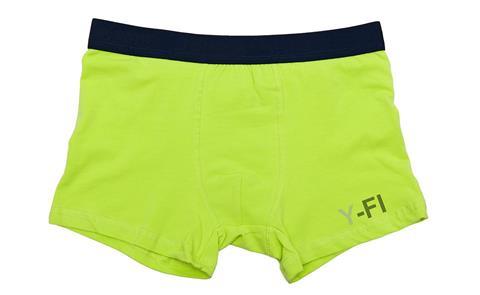 Electrical retailer Ao.com has launched Y-Fi™ smart briefs, giving wearers the ability to control their lives by a flick of their hips.
The Y-Fi™ smart briefs allow users to control their home lighting, pay via contactless technology, track calorie intake and monitor their heart rate while working out.
Each pair comes with Cool & Connected™ wearable wireless technology, delivering close control of all smart home items. Battery life is 48 hours and each pair is machine washable with an elasticated waistband, fly front fastening and ZigBee 802.15.4 wireless compatibility.
The briefs come in packs of three and in a variety of colours, and are sold exclusively at Ao.com for £59.
Jessops unveils moving photography
Moving prints: a whole new dimension for photography!https://t.co/RbbD9oJhjp

— Jessops (@jessops) April 1, 2016
Jessops revealed new technology which allows customers to print moving images via its in-store photo printers.
The camera and film specialist has pioneered this development, with moving images able to be printed onto photo paper, keyrings and more.
Happy April Fools! Moving photos are still only for wizards… To see our photo gifts visit https://t.co/jonanFTQ2n pic.twitter.com/fjyVixX57W

— Jessops (@jessops) April 1, 2016