As London Fashion Week kicks off, Retail Week looks at what the future holds for the fashion industry, which is in the midst of extraordinary change.
The fashion industry is undergoing unprecedented change across design, manufacturing and retail, as what consumers want and how retailers deliver that to them shifts rapidly.
Trends are no longer dictated by high-end designers via Vogue's September issue. Instead, consumers get their inspiration in many different ways, meaning the nature of design is changing radically and irrevocably as it is influenced by more sources than ever before.
In manufacturing, we are seeing wages rise in countries that historically provided the West with cheap labour. Combined with a perceived consumer desire for sustainability and ethical sourcing, and new tech-driven production methods, what manufacturing looks like is up for grabs and conditions could be ripe for a renaissance in British industry.
Meanwhile, fashion retail is experiencing the same tidal wave of change that is affecting the rest of the sector, with the future of bricks and mortar called into question.
Business models are diversifying, shifting from a physically dominated sector to consumers acquiring products on online marketplaces, mobiles and social media.
How will this play out and what does it mean for high street retailers?
In this report, we explore how those forces and more will bring rapid and dramatic change to the world of fashion retail.
Click on the links below to skip to each section
1. The future of fashion design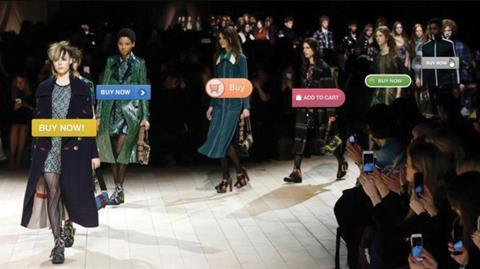 Fashion magazines used to dictate what was en vogue to consumers, who then turned to the high street to see its trickle-down take on it.
But the internet has changed this in many ways.
The catwalk is now open to all – not just fashion editors – as bloggers, influencers and brands now live stream from the front row.
Consumers can not only see the latest catwalk trends live – they can buy them too.
In 2016, Burberry began selling its catwalk collections online as they appeared on the runway. This was seen as revolutionary at the time but now appears, with just a few years' hindsight, old hat, with businesses such as Mulberry, Tommy Hilfiger and Ralph Lauren also adopting this model,
Meanwhile, the advent of social media has contributed to the rise of the micro-trend.
While street style has always played a part in fashion, trends now last for shorter periods than before, can seemingly spring from anywhere and are not confined to a few square miles.
This is evidenced by the craze for seashell jewellery last year, which was started by small Australian label Albus Lumen.
This has contributed to trends becoming more numerous and diverse. The days of having one 'must-wear' style of jeans are long gone, with cropped bootcut, boyfriend, skinny, mom and straight leg all on trend, so consumers can pick what trends to opt in and out of.
This means fewer fashion trends go stratospheric and those that do are much harder to spot than in previous years.
The shopper becomes the designer
The consumer is set to become even more powerful and play a greater role in the creation of product.
Already, brands have experimented with using social media platforms to gather feedback from customers and try to gauge demand for a product.
With more than 80% of Instagram users following at least one business, many brands are testing a product's reception on the platform.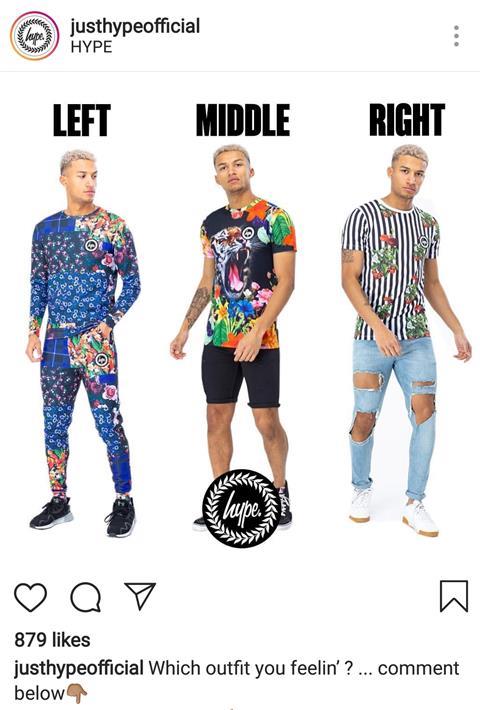 "A good example is clothing label Hype, which often tests new design samples on their followers," says Instagram brand development head Gord Ray.
"They recently posted content with a shirt and the caption 'yes or no?', which sparked comments, instructive feedback and immense product demand when it launched."
While no notable fashion brand has yet brought its customers into an earlier stage of its production cycle, beauty brand and millennial powerhouse Glossier has made this a key tenet of its strategy and marketing, drawing on customers' needs and making sure the consumer feels part of the process.
Accenture senior adviser Suzy Ross believes co-creation technology, which allows the consumer to design product, could be in the offing.
This is already happening on a limited scale.
Nike allows consumers to design their own trainers both online and at its lab, via its Nike ID initiative.
Customers can meet for a one-on-one appointment with a design consultant and make their own shoes, choosing every component to make their unique design.

It's not hard to imagine the leap from this to a more tech-centric approach.
Ultimately, Ross adds, we could see the more powerful consumers – a new type of influencer, if you will – creating product and doing production runs of 10, 100 or more, creating product not just for themselves but for others.
AI designs
Amazon, which is making a huge play for fashion in the US and UK, is investing in technology such as an AI fashion designer.
Could we see artificial intelligence being used to design product?
"AI systems can now paint. It's not going to be long before AI can produce fashion styles and generate garment patterns," says one fashion tech expert, referring to the AI-generated Edmond de Belamy portrait, which was created by French art collective Obvious and sold at Christie's late last year for $432,500.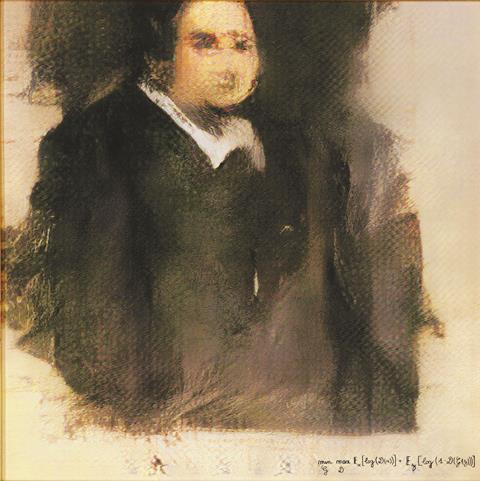 A number of brands have trialled using AI in design.
Marchesa worked with IBM's AI platform Watson to help design a dress for 2016 Met Gala in New York.
Watson took images of 200 dresses that Marchesa had produced and ranked them based on the number of times they were photographed in order to determine the material, colour and style that was right for the brand.
The high-tech dress produced by Marchesa and IBM also lit up in different colours based on the sentiment of tweets about it.
Meanwhile, Tommy Hilfiger partnered with IBM and the Fashion Institute of Technology (FIT) in New York last year to see "how AI can identify upcoming trends faster than industry insiders to enhance the design process".
"The goal was to equip the next generation of retail leaders with new skills, and bring informed inspiration to their designs with the help of AI," says Tommy Hilfiger chief brand officer Avery Baker.
Using IBM Research AI tools and a library of Tommy Hilfiger runway and product images, FIT students created a slew of forward-looking designs incorporating patterns, colours and styles entirely generated by AI.
Experts believe humans will continue to play a role in fashion design, however, Kieran O'Neill, chief executive and co-founder of personal styling service Thread, concedes that algorithms will take over part of the process.
"The challenge is which things to create, when," he explains. "Humans cannot see what is happening everywhere all at once, whereas machines are more plugged into the matrix. Humans apply creativity and are the ultimate last step.
"I feel that the job description of the 'fashion designer' will inevitably change to leverage the benefits of AI while concentrating on elements that only a human can do well."
Getting fit right
Fit has been an off-the-peg solution for almost every consumer for decades.
But whether these assigned universal numbers and letters are still the best way to measure our widely varied bodies is up for debate as new technologies emerge to try and tackle the issue.
A plethora of tech-driven fit specialists have emerged over recent years. However, the success and accuracy of such technology has been questioned.
Japanese ecommerce giant Zozo Inc created the Zozosuit, a skintight black bodysuit covered in white dots that captures the 3D measurements of the wearer's body, which they can use to order made-to-measure clothing.
It was touted as revolutionary when it launched in 72 countries in July last year. But just four months later the suit was ditched amid lacklustre uptake and negative reviews.
But those difficulties have not stopped Amazon from exploring precise fit. In October 2017, it acquired New York start-up Body Labs, which makes software that captures the body's outline in 3D.
"In the next five to 10 years, at the mass-market level, will we be buying bespoke-fit apparel because of breakthrough tech and innovation? For me, the answer is no"

Lorna Hall, WGSN
Last May, The Wall Street Journal reported that the online giant, which is making a play for the fashion sector, had invited people to scan the size and shape of their bodies.
Amazon has declined to comment, but it appears that it could be developing a precise-fit system.
While not every avenue that Amazon explores succeeds, those that do tend to succeed in a big, market-disrupting way – the industry should take note of this development.
For some experts, the purpose of bespoke fit is far from clear, however.
Although she concedes that it is a "credible business initiative" in certain categories, WGSN head of insight Lorna Hall questions whether bespoke-fit apparel will break into the mainstream in the next five to 10 years.
"It's one of these things where you have to ask: do we really need it? Certain use cases, such as competitive sports and activewear, may get to mass, but beyond that I'm sceptical. For most of us [off-the-peg products] are likely to be 'good enough'."
While we may never see bespoke-fit become the norm, fit is generally getting more exacting as diverse brands take a more data-driven approach.
Californian brand ThirdLove is attempting to unseat Victoria's Secret's dominance of the US lingerie market – and it is counting on fit data to help it do so.
Its co-founder, chief executive Heidi Zak, recently published a letter in The New York Times berating the retailer for its "derogatory" take on women's bodies.
ThirdLove's bras have been designed based on millions of women's measurements, rather than pre-existing size templates, and it pays special attention to shape as well as size.
ThirdLove only sells online – a historic no-no for bras as fit is so important – and uses machine learning to improve its 'fit finder algorithm', which is currently based on 600 million datasets from 12 million women, with that number growing.
"We use machine learning to make sure the algorithm gets better every time someone uses it, so the recommendation gets better and better every time," says chief creative officer Ra'el Cohen, who comes from a traditional lingerie background.
"And if a product in a particular size has a high return rate, then we zero in on that and talk to our manufacturer, and it's fixed in a few months."
Cohen says it would take around 18 months to make these changes in traditional retail, as design and production cycles are so far ahead of the product reaching the shelf, and imperfect designs would continue to be sold as a result.
ThirdLove is also able to track demand for new product and respond quickly.
"We use machine learning to make sure the algorithm gets better every time someone uses it, so the recommendation gets better and better every time"

Ra'el Cohen, ThirdLove
Cohen explains: "We have a lot of functions on our website [such as its fit finder and chat function] so we can see the needs for different sizes.
"Six months ago we launched 24 new sizes, which were the most in-demand from our customers – we had 1.3 million women on the wait list for those products.
"We are able to market directly and speak to them. That's a powerful end-to-end experience."
Stitch Fix takes a different perspective on fit, taking measurements not of its customers' bodies but of the product it sends them and then collecting feedback on how items fit. It then uses the data to improve both its own brand product and that of its partners.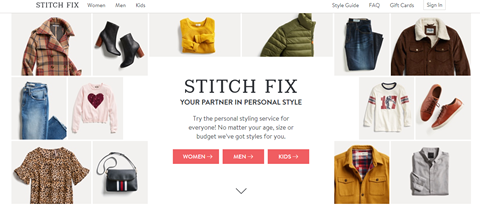 Chief operating officer Mike Smith believes that data-driven fit innovation will become mainstream.
"Data-driven fit innovation will improve future product and merchandise assortments for everyone," he says.
"Currently, we take as many as 30 different points of measurement on a men's button-down shirt, so we can best determine where the first button should be.
"No two bodies are alike and as your size changes from brand to brand, it proves very difficult to know what size you are across the wide range of choices in the market today. We aim to solve this problem by using precise fit measurements."
While a more futuristic approach to fit, such as the Zozosuit or the innovations coming out of the Body Labs, might not be viable for the mainstream, a data-rich approach like the one taken by ThirdLove and Stitchfix seems more feasible in the mass market.
Both approaches, when used appropriately, should be able to solve the fit problem for relevant categories and individuals.
2. The future of manufacturing
Over the past five years, the demand from the consumer for transparency around manufacturing and product has heightened.
What began with the aftershock of the Rana Plaza collapse, where 1,134 fashion industry workers died when the illegally constructed building collapsed into rubble in Bangladesh, has developed into a mainstream awareness of the pitfalls surrounding fashion manufacturing and an expectation from many consumers that retailers govern their factories and warehouses as they would their offices.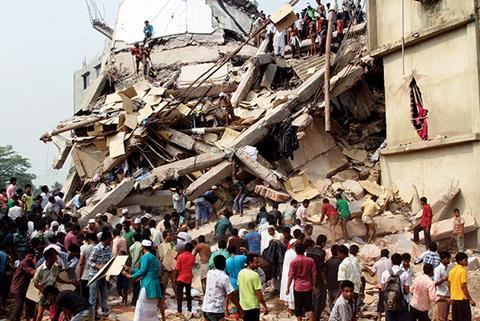 Pressure from media and government has reached fever pitch. Stacey Dooley's BBC documentary Fashion's Dirty Secret investigated claims the fashion industry was one of the top five polluters in the world has put pressure on the industry to improve its standards. Many of the UK's biggest clothing retailers have been hauled in front of an ongoing parliamentary inquiry into sustainability and ethics.
"The more we looked, the more we found and we found terrible things," says inquiry lead Mary Creagh MP. "I have heard about rivers running blue from the indigo used for our jeans. It's cost you £30 but it's cost a community its drinking water."
Fast fashion has taken hold of consumers. People now keep product in their wardrobe for half as long as they did just 15 years ago, according to a 2016 study by McKinsey, which found that nearly three in five items of clothing end up in landfill or incinerators within a year of being made.
Despite Creagh's shock at what she uncovered, she believes the industry, which has taken a more progressive stance since the Rana Plaza disaster, is "beginning to wake up".
"I think our inquiry has been very significant in terms of alerting consumers as to what is going on," she says. "Government needs to set regulation, business needs to fundamentally restructure and consumers need to keep asking questions for this to change."
Currently, a shocking 71% of fashion retailers believe that modern slavery may be present at some point in their supply chain, according to the Ethical Trading Initiative.
Unfortunately for those retailers who believe they are at risk, the consumer demand for more sustainable and ethical manufacturing will only increase as younger consumers spend a greater share of the money in retail's tills.
Retail Week research found 72% of consumers aged 18-24 would be willing to pay more for an environmentally friendly product, as would 64% of those aged 25-34 – a figure that declines to 47% with consumers over the age of 35.
Those ethically aware consumers are demanding transparency from retailers.
How transparent could retail become?
While certain brands, such as ethical US fashion retailer Everlane, have taken the drastic step of breaking down the cost of a product into raw materials, labour, transport and retail profit – essentially providing the consumer with a detailed invoice for their products – Creagh believes that the industry is a long way from that kind of radical transparency. However, she believes technologies such as blockchain, a digital ledger that tracks an item's every movement, can help brands and retailers become more transparent.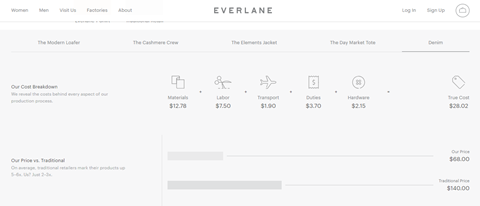 "There is no reason why any of these companies in the digital age cannot track every single item back to its source through blockchain," Creagh asserts.
Whether you believe blockchain is yet ready for mass-uptake or not – much of the technology is still nascent – it is commonly accepted that it will be widely implemented over the next decade.
One of the brand to go furthest in investigating blockchain's possibilities is London designer Martine Jarlgaard, who in 2017 collaborated with blockchain expert Provenance to create a fully tracked garment.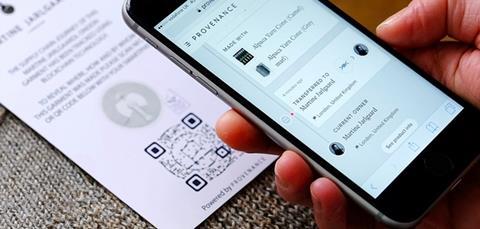 When consumers scanned a clothing label in store, information on the history of the product appeared, ensuring that raw materials were from sustainable sources.
Blockchain will not act as a silver bullet, however. While the technology will enable the interconnectivity needed to track product through a complex supply chain, it will need to be used in conjunction with technologies such as RFID and crypto chips to achieve transparency.
RFID technology, which allows the user to attach sensors to an item and track its location, is usually used to track stock within a retailer's inventory and boost availability and sales. But it can also be used to trace how an item has made its way to a retailer.
Crypto chips are currently being manufactured by organisations such as IBM. The tech firm has dubbed the chip, which is the size of a grain of salt, "the world's smallest computer". The chip is the next step of its crypto anchor programme, which verifies that products are really from a certain factory.
The technology is still in IBM's labs but should be available commercially in some form within the next five years. What's more, IBM is planning to sell these chips, which would 'talk' to blockchain technology and sense the environment around them, for around 5p each, making them economically viable for fashion retailers to invest in.
Are clothes the new plastic?
The fashion industry is not only being scrutinised for the way in which it manufactures product. It is also increasingly coming under pressure for the lifecycle of that product, specifically how short that cycle can be and how much waste is created.
The UK currently sends 300,000 tonnes of clothing to landfill every year, according to WRAP, with McKinsey estimating that almost 60% of clothes end up in landfill or incinerators within a year of being made.
What's more, global fashion consumption is predicted to rise by 63% between 2017 and 2030 as developing nations begin to match the West's own desire for consumption.
There is a desire by some consumers to curb their consumption. This demand might, says Hall, drive "growth in higher-priced brands who are seeding zero waste into every part of the proposition".
Fashion retailers must also bear in mind that the consumer demand around plastics and palm oil, which crossed into the mainstream during 2018 with supermarket Iceland basing its Christmas ad campaign on the subject, is likely to transfer to clothing.
Marks & Spencer director of sustainable business Mike Barry told The Guardian in December: "Every business leader in the fashion industry knows that clothing will have the same level of questioning and challenging that food has had for years.
"It is going from being a business-to-business and risk-management issue behind the scenes to a consumer issue, in the same way as plastics and deforestation linked to palm oil have been in the last 12 months."
For decades, the West has dealt with its overproduction problem by shipping off secondhand and unused clothing to developing nations. Now, governments in Rwanda, Tanzania and Uganda are trying to impose trade restrictions on used clothing in a bid to protect their domestic industries.
If this continues, countries like the UK will have to develop better policies to deal with a problem they have so far been able to put out of sight and out of mind.
This will need to be aided by better recycling technologies. Materials like wool and cotton have been recycled for centuries but newer artificial fabrics are now able to be recycled too.
Most powerful, perhaps, is the signal from large conglomerates such as H&M. The retailer said in 2017 that it wanted to become a circular organisation by 2030, by which time it would use only recycled or sustainably sourced materials. If a retailer such as H&M can demonstrate that it is able to operate in this way other retailers will be under pressure to do the same, both from regulators and from the consumer.
The changing economies of manufacturing
Aside from the ethics of manufacturing, retailers also need to examine the economics.
Minimum wages in countries which have historically provided cheap labour for the West are rising rapidly. In 2005, labour in China cost a tenth of what it would in the US. Today, it's around one third, according to McKinsey. While much of China's garment manufacturing industry has migrated to South East Asia, the gap in those regions is closing too.
What should Western retailers do, faced with the rise and rise of wages in their manufacturing hubs?
PwC partner Jacqueline Windsor says there is no one-size-fits-all answer: "You need to manage four things within a supply chain: security, cost, quality and speed. And sometimes those are competing tensions."
Consumer demand, for example, may mean that speed is of the utmost importance but that need will increase costs. Rather than searching for a silver bullet, retail needs to get better at predicting demand and responding accordingly.
We have seen more and more retailers near-shore in recent years as fast fashion has begun to dominate the landscape and shorter lead times have become increasingly important. This approach, coupled with testing small amounts of product before committing to bigger runs is key because of the unpredictable nature of trends and micro-trends – if a trend suddenly takes off, retailers need to be able to respond to that.
"You need a constant test-and-learn environment as the balance of power shifts from brands to the customer and the inspiration pool gets wider," says Ross. "There's no command or control in fashion anymore with micro-trends appearing the whole time, so having flexibility in your supply chain just allows you to react a lot quicker."
That test-and-learn culture together with advances in automation technology makes shorter production runs and manufacturing closer to home much easier, she adds, and lets retailers test the water for market demand.
Could the next logical step, as Brexit nears and anti-globalisation rhetoric heats up, be a resurgence of British manufacturing?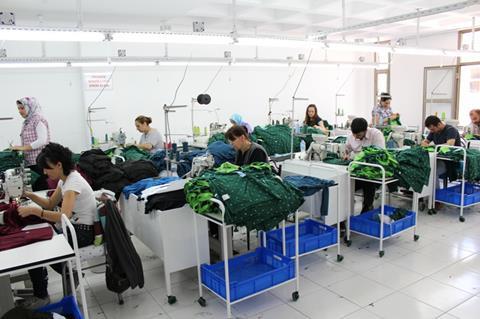 The experts are doubtful. "Unless British retailers band together and guarantee that they will use facilities for years to come, factories will not get built," says UK Fashion and Textile chair Nigel Lugg, who adds that economic uncertainty and a rapidly changing industry prevent this from being a feasible option.
Instead, it is expected that southern Europe and northern Africa will be more prominent sourcing hubs. Countries including Morocco, Tunisia, Portugal, Macedonia and Turkey – which is already the third largest clothing manufacturer to the EU – were the most common responses to a McKinsey survey, which asked European retailers which countries they would be sourcing from in 2025.
The same survey found a greater desire to near-shore in the future: just 33% of respondents near-shored more than 20% of their product in 2018. In 2025, 60% aim to near-shore more than 20%.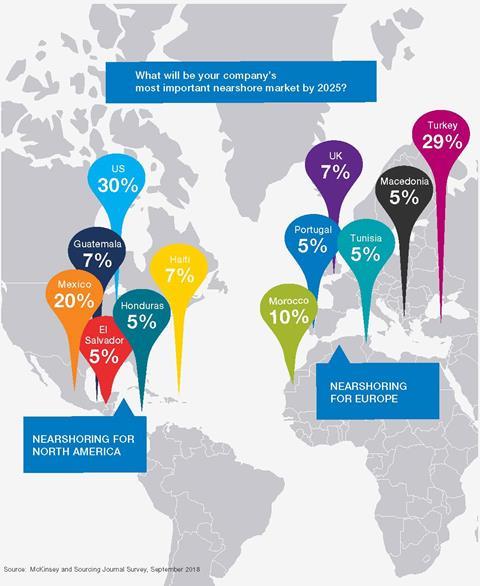 Hand in hand with near-shoring is automation, which would contribute to making near-shoring more economically viable.
Within the next five to 10 years, it will be possible to manufacture simple items such as T-shirts via in fully automated factories and more complex items such as jackets in semi-automated factories, according to a study by Institut für Textiltechnik, Digital Capability Centre Aachen and the McKinsey Global Institute.
It found that automating the production of jeans would reduce the current labour time of 36 minutes by between 44% and 69%, meaning lead times would be markedly reduced. The cost-benefit of automation would create a greater impetus to manufacture closer to home.
Smart fabrics
While the shape of manufacturing will be influenced by global factors and will be slow to change, the technology that goes into our clothes is developing at breakneck speed.
Connected textiles look like regular fabric but contain conductive thread so that signals are able to be transmitted and received, with the most notable use of smart fabrics Google's Jacquard project.
These smart fabrics are almost doubling their capability every 90 days, with market experts predicting that in just five years, it could be common to use fibre computing in everyday fabrics.
Maddy Maxey, founder of smart fabric company Loomia, which is currently working with a Fortune 500 company on a heated men's suiting product, points to the use cases of smart materials. Where precise fit has just one aim, smart materials can help wearers to stay warm or give them directions.
While Loomia has focused much of its efforts on heatware, it has also developed Loomia Tile, a device which gathers the wearer's data, such as how often the product is worn and for what length of time, providing an indicator of how successful that product has been with the consumer. But instead of Loomia storing and mining that data, it has handed the keys over to the customer.
Customers can choose to share their data by scanning the Tile with their phone and submitting it to a cloud-based storage system. From there, fashion brands can buy data from consumers, who can then use the credit they receive to make purchase through the Tile app.
Although Maxey does not reveal the actual price of the material, she does concede cost could be a major impediment to smart fabrics taking off. However, she insists there is still massive opportunity for adoption.
"The price point is already there for outerwear but for H&M-priced clothing I'm not sure if the price point will ever be there," she says.
"These are things people could get excited about," she continues. "I don't think it's unreasonable to expect clothing to do more."
In activewear, especially, we can expect connected clothing and smart materials to start appearing frequently. Continuing the trend for athleisure and all things wellness-related, sportswear companies are certain to invest in this next-generation wearable tech.
"Health and wellness and the activewear market is the obvious opportunity here," agrees Hall. "We can expect athletes and sports brands to be powering innovation and pushing connected fabrics to the mainstream."
She points to Nike's self-lacing trainer, the Adapt BB basketball shoe, which launches this month, as an innovative way of collecting data that will help wearers in real time, informing them if they need to alter their pace or stride to avoid injury.
What's more, the technology in the Adapt BB will continue to develop over time. In conjunction with the Nike app, the technology will update like an operating system.
"It's definitely not going to be a static product," Nike vice president of digital products Mike McCabe told Wired. "Over the subsequent months, we want to release feature drop after feature drop. Adapt isn't just a shoe category—it's an OS."
"Once the apparel industry starts adding connected fibres into that sort of design recipe we can expect development to accelerate fast," Hall adds.
There are, however, barriers other than cost as to how mainstream connected clothing can become.
Hall names two major obstacles: the rollout of 5G and consumer sentiment around connectivity.
While the UK's 5G rollout will begin in 2020, some experts say it will be at least a decade until the whole population has total coverage.
Hall also questions whether consumers will truly want connected clothing en masse. "We're currently questioning how good it is for our health, wellbeing, and even our productivity to always be connected. So how consumer sentiment develops around these issues will also inform future demand," she says.
3. The future of fashion retail
Fashion retail is in the midst of tumult with longstanding businesses entering administration, new brands seemingly appearing every day and new ownership models emerging.
The consumer used to simply find and buy products at a store. Now, they can discover and purchase through a variety of channels, from Amazon to Google to Instagram, and where they find that product is dependent on which platform knows the individual best.
Inevitably, the role of the store in this changing world is being questioned.
"The days where you could have several hundred clothing stores in Britain and trade them successfully are over," says retail analyst Richard Hyman.
While it's commonly accepted that the store will still have a part to play, the consensus is there will be fewer of them – more than 23,000 are forecast to close over the coming year according to property adviser Altus – and they will have to work harder, acting as a physical embodiment of a brand.
For all of retail, and particularly fashion, which often depends on an emotional connection, brand will become more important. If retailers no longer own the operational processes around their product, having a connection with the customer through their brand, whether that is through bricks and mortar or social media, will be critical.
Will the big get bigger?
The face of the British retail has transformed in recent years, with fast fashion giants including H&M, Inditex and Primark making land grabs.
Primark is even set to overtake M&S as the UK's biggest clothing retailer by market share, according to GlobalData.
Experts agree that these retailers will not continue to grow in the same way, acquiring new customers as they pop up in yet another high street.
"The growth of the last 20 years has been all around geographical expansion," says Ross. "More stores, more towns, more countries. Looking forward, the potential to drive growth through physical store openings seems unlikely."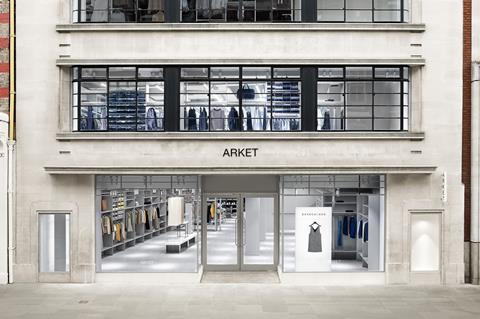 For H&M and Inditex, the world's largest fashion retailers, the proliferation of sub-brands will be an important route for growth, says Ross.
"They have all the sub-brands, all these babies, just waiting," she says. "They have an eye to the future – and in the consumer's mind they don't link them with H&M or Inditex."
Like the rest of the high street, ecommerce holds growth opportunities for these players but, as Ross points out, the online world is more competitive as digitally native pureplays offer exceptional value and service.
Inditex, H&M and Primark have all been relatively slow to embrace online but are trying to make up for lost time. H&M has vowed to invest heavily in digital initiatives after its UK profits slumped 34% in 2017 as online sales at the likes of Asos, Boohoo and Next took their toll on the bottom line.
In 2017, it invested 45% of total capex in online and it aims to grow ecommerce sales from 12.5% of total sales in 2017 to 20% in 2022. Inditex is also seeking online growth and in its last financial year, ecommerce sales rocketed 41%.
Inditex's digital strategy is evident in its impressive high tech store, which opened in Westfield Stratford in 2018. The store is centred around convenience with an in-store, robot-operated warehouse that allows customers to pick up click-and-collect parcels and self-checkout terminals – a first in fashion retail.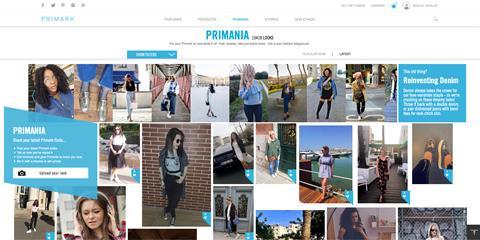 This knitting together of online and offline is also key, Primark insists, to its strategy. Despite not having a transactional website, the value giant has managed to create an active online following known as 'Primania'. Its website invites customers from all over the world to share photos and images of their Primark outfits to Instagram with the hashtag #Primania, which are subsequently shown in its LED store displays across Europe and the US.
Primark, which is at a far earlier stage of expansion than H&M or Inditex, still has room to grow through increasing its physical presence in the markets it trades in and many new countries to target, so does not feel the same pressure to trade online.
The platformisation of retail
Since Amazon and eBay were founded in the 1990s, platforms have been stealing market share in retail.
Platforms create a customer-focused ecosystem, incorporating multiple services such as payment mechanisms, content production and delivery solutions.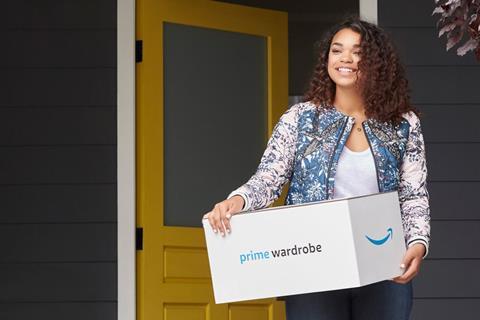 With their pace of growth accelerating, two of the world's biggest platforms – Amazon and Alibaba's T Mall, which grew two to three times faster in 2018 than in 2015 – are becoming an ever-bigger part of the retail landscape.
"The shift towards major platform-based businesses has become increasingly evident in the past decade," says KPMG head of retail Paul Martin. "If we compare market capitalisation in 2008 to 2018, platform-based businesses have witnessed significant growth, with many of these shooting up the league table of the world's most valuable companies."
Amazon is now the fifth biggest retailer in the UK, behind only the big four grocers, and its share has grown rapidly: it accounted for 33.5% of all online spend in 2017, up from 29.6% in 2016.
It has made clothing a big focus and is making gains, particularly as younger shoppers make opt to buy fashion more online. In the US, Amazon was predicted to have become the biggest clothing retailer last year, according to Morgan Stanley, and although it has some way to go in the UK, it is increasingly becoming a fashion destination.
There are a plethora of fashion-focused platforms such as Asos, Yoox Net-a-Porter, Farfetch and Matches, which have focused on building vast product ranges, cutting-edge editorial content and market-leading delivery propositions.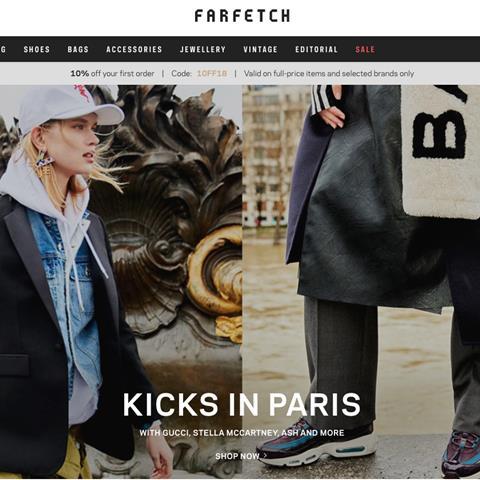 Platforms are here to stay and they will continue to increase their power and influence as they provide the consumer with ultimate convenience. Collaborating with these platforms will become increasingly necessary for fashion retailers.
But while there are many benefits to working with these platforms, such as leveraging their innovation and gaining access to their vast customer base, there are also risks.
Trading on the same platform as various competing brands makes sharp prices more important than ever. There is also a risk that customers feel loyal to the platform rather than the retailer.
Those that trade on platforms need to also develop a stronger brand narrative as a means of differentiation or face getting lost amid the noise.
The new generation of platform
Platforms do not just come in XL. Smaller platforms have cropped up in recent years and we can already see the roots of how they will develop over the coming years.
Depop, beloved by many of today's students and teenager, ticks many boxes. It is focused on second-hand and vintage and so extends a product's lifecycle.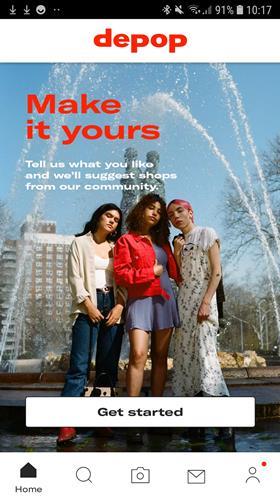 It is disrupting a traditionally bricks-and-mortar market by allowing teenagers to shop online for vintage and second-hand clothes rather than rummaging through mildewed racks. Importantly, it's fusing shopping with social media.
The site, founded by Simon Beckerman, functions very much like Instagram, with users following one another's profiles to create a personalised feed.
"It's a social experience too," says Beckerman. "You chat and negotiate on price through the app. The point here is that these platforms are creating new ways of buying and selling."
At the other end of the spectrum sits Threads, established by former Arcadia buyer Sophie Hill. The personal shopping service sells luxury fashion via Whatsapp and WeChat, breaking down the formality that can surround the luxury experience.
It boldly aims to "reinvent ecommerce", recruiting new customers via Instagram and then matching them with one of 27 stylists who then communicate with them via messaging apps.
It's worth noting that both Threads and Depop combine the human touch with technology.
Beckerman says: "We curate things that we think are up-and-coming trends and we are developing an AI system that we will use in certain sections of the app. The idea is that in the future we will have both manual curating by our team and machine learning
"We want people to come on our platform not only to buy and sell but also to discover. We see ourselves like a magazine and the human touch is fundamental.
Algorithms and discovery
Algorithms are helping to present shoppers with more relevant options and are proving particularly helpful in a category like fashion when a consumer tends to be brand-agnostic but highly specific about what they want. It's much easier to manually find Heinz beans than the perfect black dress, for instance.
"The part algorithms play in our path to purchase will increase exponentially," asserts Hall, particularly as we are increasingly turning to marketplaces and social platforms to shop.
The Google Trends report on mobile search behaviour in 2017 reveals an 80% increase in people putting 'the best' in front of their shopping queries in the last year, which Hall says is a key indicator that "we're desperate for something to do the heavy lifting for us when it comes to shopping".
Alibaba, with a team of computer scientists at Hong Kong Polytechnic University, has developed an algorithm using images of more than 500,000 different outfits put together by stylists. It uses information about what types of clothes work well together to drive smart recommendations for shoppers, forming their very own AI stylist.
The Chinese behemoth is trialling the technology in a concept store where shoppers add products to a virtual shopping cart, prompting staff to prepare the selected clothes for them in a fitting room. If the customer then wants to try an item in a different size or colour, they can tell staff via the fitting room's smart mirror, with new items being brought to the cubicle.
The thrill of discovery
While an algorithm taking care of the heavy lifting is all well and good, fashion thrives on a sense of discovery. It's part of the industry's lifeblood and what distinguishes it from the majority of other categories. Should we be worried this frisson might disappear?
O'Neill doesn't think so. "I don't think that getting rid of browsing is the goal of these algorithms but you can use AI to make that browsing experience more relevant.
"When a normal person goes to shop, they don't want to see most of the stuff on the rail. They shouldn't have to see the wrong sizes, for instance. You can create a world where everything is more relevant."
"Within 10 years we will be in a place where every ecommerce experience is personalised through AI and it will 100% be the norm that AI is used in that process.
He cautions that this process will be fraught with difficulties for many retailers.
"For most, tech is not their core strength and getting this right is very hard technically, it is something that needs to be embedded in the system – it's hard to slot in at the end," he says.
Consequently, fashion retailers urgently need to tackle the difficult task of creating an excellent engineering culture.
Attracting high-quality engineers is difficult as skilled staff are in high demand in every industry and tend to bunch together, wanting to work at an organisation where they can learn from each other, but it is imperative that businesses make progress here.
Social selling
Social media is not confined to discovery and inspiration. Instagram Shopping was launched last year and represents another strand in the proliferation of ways in which the consumer can acquire product.
Instagram-owner Facebook also operates a marketplace-style shop where customers can purchase product without ever leaving the network, while Pinterest operates a similar shoppable function to Instagram, which it launched in October. It is able to display up-to-date pricing and stock information and then takes a consumer to a retailer's page to purchase.
"Our phones have become shop windows and social media has become a new place for brands and shoppers to meet," says Ray.
"Nowadays you can browse products while waiting to be seated for dinner [and] make purchases during your commute to work… we introduced Instagram Shopping to make it easier for people to take action on brands or products that inspire them with a single tap."
The influence that social media has on browsing and shopping habits is plain to see: 54% of millennials use social media to research products before they buy, according to Salesforce.
What's more, some of those consumers are using social media to purchase. The top 500 retailers earned an estimated $6.5bn from social shopping in 2017, up 24% from 2016 according to Business Insider Intelligence. With 82% of consumers yet to use social commerce, according to digital commerce consulting firm Sumo Heavy, there is a lot of growth yet to come as this trend continues.
Amazon has recently partnered with Snapchat to let users scan a physical object or barcode with their phone camera and through visual search, the social media app will then suggest similar items with prices, average review scores and Prime availability, with the option to click through to Amazon to buy the product.
The partnership, which is currently in testing mode, is an unusual step for Amazon, which usually likes to acquire or develop its own platform, and is an indication of how central social shopping will become to the customer journey.
While social shopping is still in its infancy, all the evidence points to this trend developing at pace over the coming years with social media truly becoming the world's shop, as opposed to its shop window.
Direct to consumer
Just as the consumer has gained power in recent years thanks to the internet, brands have also benefited from this democratisation. Once at the behest of retailers, brands are now able to reach consumers easily with major implications for retail.
Nike, one of the world's biggest brands, has made selling direct to consumer a core part of its strategy. It plans to grow its direct-to-consumer channel from $6.6bn in 2015 to $16bn in 2020 at the expense of its wholesale channel and will no longer sell product through 'undifferentiated' retailers.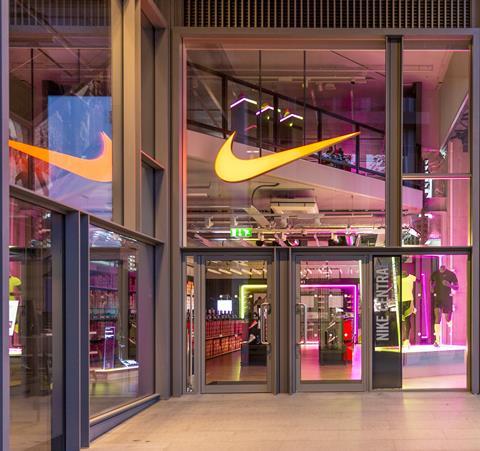 In doing so, "Nike has signalled nothing less than a new model of retailing", OC&C Strategy Consultants co-founder Michael Jary asserts.
Hyman believes the growth of direct to consumer will accelerate: "I am not saying that no brand will sell via a retailer, if the retailer is good enough… but there aren't many that fit the bill."
US management consultancy firm AT Kearney predicts brands can get their direct-to-consumer sales to as high as 25% of total sales, up from between 5% and 10% today, in just three years.
While this sounds like another share-eroding trend hitting retail, there are ways for businesses to protect themselves from the direct-to-consumer shift.
Bear in mind Nike's assertion that it will not sell via "undifferentiated" retailers and differentiate yourself in the market via different areas of excellence such as fulfilment, brand awareness or customer relationships.
Rental and fractional ownership
Rental and fractional ownership models, where product changes hands several times during its lifespan, are growing, driven by two key societal issues.
Consumers are spending more on experiences than clothing – a shift noted in UK mass market retail by Next boss Lord Wolfson, who called it the single biggest issue affecting the business' performance.
The second factor is sustainability. In the UK, the fashion industry is coming under increased government scrutiny and is being compared to sectors more traditionally associated with pollution such as the motor industry and fossil fuels. At the same time, sustainability has crossed over into the mainstream public consciousness.
This has led to rental becoming an emerging sector of fashion retail. The rental market was set in motion by businesses such as Rent the Runway, which has experienced phenomenal success among a certain type of high-powered New Yorker. It offers customers different subscriptions based on their needs and functions much like a library loan system, even catering to pregnant women who want to stay on trend but do not want to buy a whole new, soon to be defunct, maternity wardrobe.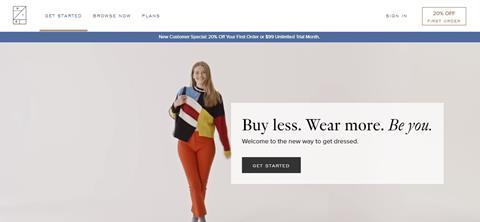 Other businesses are springing up geared towards new models of ownership. That ranges from selling second-hand clothing, with The RealReal serving the luxury market or Depop serving generation Z, to rental, with new UK businesses such as My Wardrobe HQ. The business, which has not yet launched, will allow shoppers to browse items not just from brands but from retailers and other users.
"The whole rental economy will touch so much of our lives going forward," says Windsor. "Access models span so many sectors, you can see it in Airbnb and Uber and you are going to see so many more models. You can borrow a dog now – you don't need to own anything."
Clearly, the rental economy has huge implications for retail. The World Economic Forum goes so far as to predict that by 2030, products will become services and shopping as we know it will become a "distant memory".
While that may sound like too drastic a change to fully get on board with for many, retailers should ignore this development at their peril. Businesses such as Ikea and Westfield are already looking at how to adapt to the rental economy, with the Swedish furniture giant running rental trials for office furniture and the property firm including a clothing rental space in its vision for the shopping centre of the future, Destination 2028.
"We are entering an age where access will trump ownership," concludes independent analyst Natalie Berg.
Conclusion
The fashion industry is changing at a breakneck pace, with technological advances, structural revolutions and consumer demand combining to upend the status quo.
Much of this change comes from the proliferation of new business models and modes of commerce – with social media shopping, the evolution of the platform, direct to consumer and the rental market all stealing share away from traditional bricks-and-mortar and online retail.
The balance of power has already shifted in favour of the consumer and the brand and will continue to do so. Retailers will need to adapt to their customer's lives as never have before to remain relevant.
The developments explored in this report will certainly be exceeded by others not even dreamt of yet.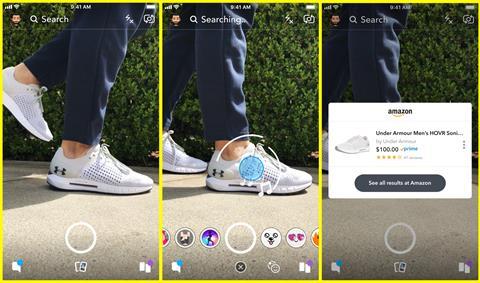 While that is an intimidating prospect, the fashion industry is not only resilient but has always thrived amid rapid change.
AI, connected clothing and bespoke fit will not stop that: the future is challenging, no doubt about it, but nobody can afford to bury their head in the sand.
Some may scoff and suggest this is all like the emperor's new clothes. But those who do should take heed. After all, who, 10 years ago, would have thought we would be Snapchatting a new outfit to buy on Amazon?