Sales of fast-moving consumer goods such as soft drinks and toiletries are growing at the slowest pace for five years, according to Nielsen.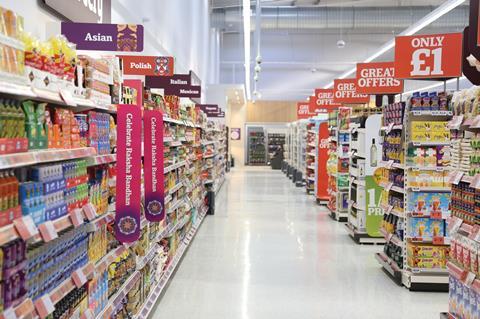 FMCG sales rose by just 1.2% year on year in the UK in the second quarter of 2014. The increase is not only the slowest for five years but lags behind the rest of Europe, where FMCG sales rose 3.8% over the quarter.
Nielsen European director of retail insight Jean-Jacques Vandenheede said the slowdown was caused by "savvy shopping" with hard-pressed consumers moving away from big weekly shops to get the best deals, according to The Telegraph.
The under-pressure grocers are facing stiff competition from discount rivals such as Poundland gaining ground on goods like toothpaste, shower gel and chocolate.
FMCG sales volumes fell 1.1% over the quarter, with price inflation of 2.3% underpinning the 1.2% rise.