The UK's largest furniture retailer Ikea has appointed a new boss to replace Martin Hansson who is relocating to Shanghai to run its Asia Pacific region.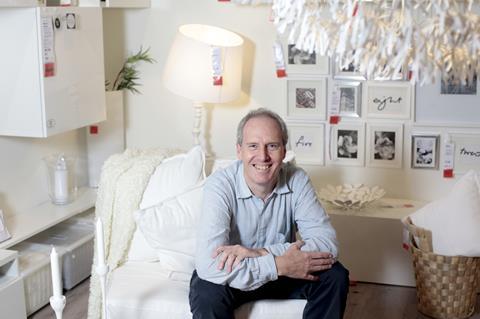 Ian Duffy has been appointed Ikea UK and Ireland country manager, becoming the first British boss to lead the Swedish giant here.
Duffy is at present Ikea Group's regional retail manager, Asia Pacific – the same position that Hansson will take up in January.
Duffy, who began his Ikea career in 1987 as a store manager, formed part of the management team that opened the retailer's first UK store in Warrington.
His previous roles at the retailer include country manager for both Denmark and China.
An Ikea spokeswoman said Duffy had successfully managed Ikea in the face of "specific challenges faced in extremely diverse markets".
Hansson, a Swede, has held the top UK job since 2008, and has worked at the group for 12 years.
Under his leadership Ikea grew its UK market share from 6.1% in 2010 to 6.3% in 2011.
Retail Week revealed earlier this month that Ikea turnover in the UK and Ireland fell 3% to £1.15bn in the year to August 31.