Model and hobby retailer Modelzone is benefiting from consumers returning to more traditional toys and games, with like-for-like sales up 7% last year.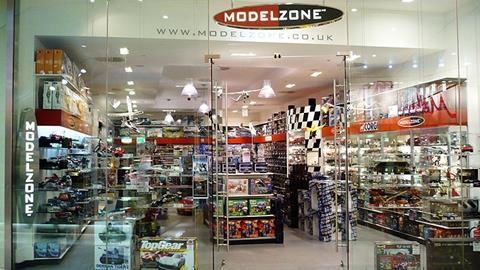 Sales have continued to grow this year, ahead 4% since the beginning of January. Modelzone chief executive David Mordecai said: "People get fed up with children disappearing upstairs to play computer games, so there has been a resurgence in the popularity of plastic kits, Hornby railways and Scalextric racing car games.
"Consumers are concerned with value at the moment and they see more value in a product that can be used together as a family."
Healthy sales and the support of a management buyout backed by Lloyds Development Capital last July mean expansion is now key to its strategy. Modelzone plans to open 11 stores before the end of October, taking its total to 43. It is targeting cities such as Glasgow, Belfast and Cardiff.
The retailer will also focus on developing its web presence. Last November it launched a blog written by staff and it intends to ramp up its social media activity with an online forum, which it hopes will go live by the middle of this year.
"Our online forum is in the main a vehicle for us to talk to our customers direct and for them to interact with each other about products and the model and hobby industry in general," said Mordecai.
Since the buyout, Modelzone has been bolstering its team. Terry Norris, who previously worked with retailers including The Works, joined as non-executive chairman in July last year. Terry Bennett joined last month as finance director, having previously been finance director at lingerie brand Myla.