The Works executive chairman and majority shareholder Anthony Solomon has sold his stake in the business to private equity firm Endless.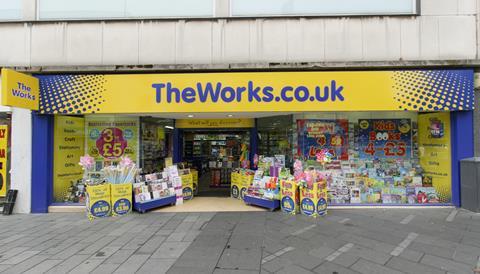 Endless, which is already an investor in discount retailer The Works, now holds an equity stake of around 75% after buying out Solomon for an undisclosed sum.
The remaining 25% stake is held by the management team and two other stakeholders, who The Works declined to name.
Endless and Solomon bought The Works out of administration in May 2008. It is understood Endless paid around £17m for its stake.
The Works chief executive Kevin Keaney said Solomon has "transformed" the business as chairman and helped it become "the undisputed leader in the discount retail sector for a wide range of products, from arts and crafts and stationery, to toys, games and books".
Solomon said he intends to take a break following the sale of his stake but added he would be looking for other investment opportunities because "my blood is in retail".
He said: "The Endless team stand out as having a refreshingly straightforward approach to private equity and are not afraid to roll their sleeves up and get involved with making the tough decisions."
The Works is seeking to continue the momentum created under Solomon - the discounter has enjoyed seven consecutive years of growth. The Works said it expects sales to break through the £150m barrier this financial year and aims to open 30 stores in that period.
The discounter has around 300 stores nationwide at present.
Endless partner James Woolley will take on an interim chairman role at The Works while it seeks a replacement chairman.