Tesco chief executive Philip Clarke is stepping down after a profit warning and will be replaced by Unilever personal care president Dave Lewis.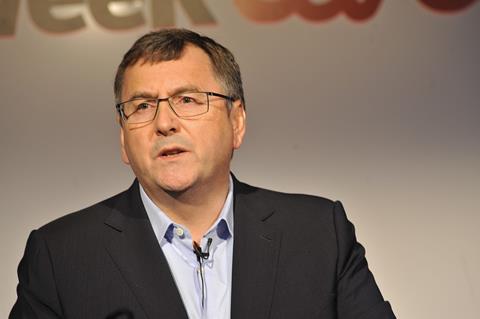 Clarke will be succeeded by Lewis on October 1. On the same date Clarke will quit the board but remain available for support for the transition period until the end of January 2015.
Tesco made the announcement to the stock market this morning after issuing a profit warning in which it said the increasing investment it is making to improve the customer offer has impacted sales and profits.
Tesco chairman Sir Richard Broadbent said: "Having guided Tesco through a substantial re-positioning in challenging markets, Philip Clarke agreed with the board that this is the appropriate moment to hand over to a new leader with fresh perspectives and a new profile.
"Philip has done a huge amount to set a clear direction and re-position Tesco to meet the rapid changes taking place in the retail market.
"He has achieved a great deal across all areas of the business in the face of considerable pressures.
"The board are deeply grateful to Philip for his contribution to Tesco, over the last four decades, as well as more recently as chief executive. His has been an outstanding achievement."
Lewis has been brought in partly because of his knowledge of Tesco, having worked with the retailer during his time at Unilever.
He will receive a basic salary of £1.25m and a sum of £525,000 in lieu of his current year cash bonus from Unilever.
Clarke said: "Having taken the business through the huge challenges of the last few years, I think this is the right moment to hand over responsibility and I am delighted that Dave Lewis has agreed to join us.
Dave has worked with Tesco directly or indirectly over many years and is well-known within the business. I will do everything in my power to support him in taking the company forward through the next stage of its journey."
Clarke will receive his current salary and benefits for the six-month transitional period and will receive 12 months' salary in lieu of notice on leaving.