Directors of SuperGroup, which aims to raise £125m through an IPO, are confident of the retailer's longevity despite some potential investor concerns about fashion's volatility.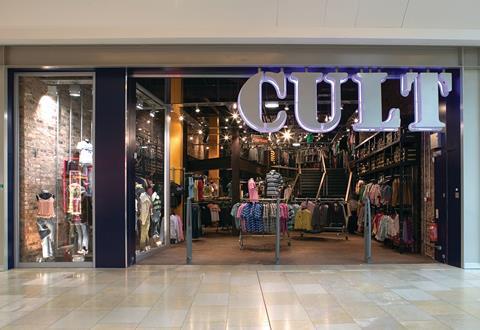 Rapid reversals of fortune suffered in the past by some clothing brands - such as French Connection - have led to questions about whether SuperGroup's phenomenally successful Superdry brand might also be vulnerable to consumer whims.
But a source close to SuperGroup said: "It's not about this season's fashion. The designs are long term and good quality.
"The desire is to make good quality clothing people can wear every day at a price which isn't astronomical. There is always going to be a risk but this way it is far reduced."
SuperGroup chief executive Julian Dunkerton told Retail Week that he intends to develop its womenswear and footwear offers. He wants womenswear to account for 50% of business, compared with 30% now. An in-house design team has been created to develop footwear.
He was confident that SuperGroup could float successfully, despite New Look's decision last week to suspend its IPO. "We are debt free, cash positive and one of the fastest growing groups on the high street. We are a completely different beast," he said.
Along with building the womenswear offer, SuperGroup sees opportunities to open more stand-alone shops, expand internationally and build online operations.
The retailer has bolstered its board with the appointment of more non-executive directors - former Storehouse chief executive Keith Edelman and former Home Retail Group ecommerce chief Indira Thambiah join chairman Peter Bamford and former Mothercare director Steve Glew (Retail Week, last week).
A final decision to proceed with an IPO will be made on Sunday.
New Look chief executive Carl McPhail told Retail Week he will carry on building the business following the IPO postponement.
He said: "I'm proud of what the team has achieved and the jobs we have created. We will continue to drive shareholder value for whoever our shareholders are."
Food etailer Ocado is understood to be pressing ahead with IPO plans and close to appointing advisers. Bosses believe its differences from New Look - Ocado has lower debt and is not private equity-backed - mean the fashion retailer's failure to float will not affect it.