ScS chief executive David Knight explains the company's reasons for floating and lays out the future direction of the busines.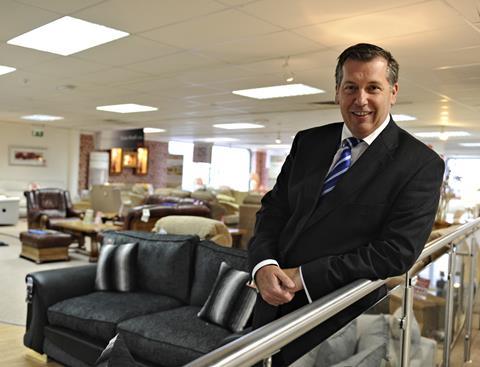 Why do you think now is the right time to float?
We've produced really strong results for the past few years, we are now starting to expand the business and have opened three new stores in this financial year. We are generating very good numbers and we believe we can pay our shareholders a good dividend going forward, so we felt the timing was absolutely right.
Like-for-likes are up 8.1% for the 23 weeks ending January 3. We had a very strong period through the autumn and in the January Sales. We have been looking at the opportunity since the summer, once we knew last year's results were going to be so strong.
Why will the float not raise any cash for the business?
The cash that is being taken out is actually by the major investor Sun European. They are taking the cash; we don't need to raise any money to grow the business.
Will you go in a different direction after the float?
No, we have got a very clear plan. We believe in staying very focused on what we do: we are a sofa specialist and now we are also a flooring specialist. That model works and we plan to roll out more stores. We plan to open two or three more stores a year going forward.
Will you follow other furniture retailers such as DFS by opening stores internationally?
No, there is sufficient opportunity in the UK for us without us having to do any of that.
How is the flooring offer progressing?
It generated £30m of sales last year, which is about 12% of the business' sales. We only have 1.9% of the market so there is obviously a lot to go at and in reality that is a very immature part of our business. We have only been doing it for two years.
Do you have plans to expand into any other product areas?
No. At ScS we specialise in two things, sofas and carpets.
How big a stake does management now have in the business?
Management haven't sold any shares and we own around 8%. We bought shares as well. I've been here for 28 years so I think I'm probably going to stay. We feel very positive, sales are growing year on year, we have got a great value offering. Our market share, if you went back to 2009, was about 5% and today it is 7.9% in what is a shrinking market.