Investment to drive Paperchase's domestic and international growth comes just months after the owner rules out selling the retailer.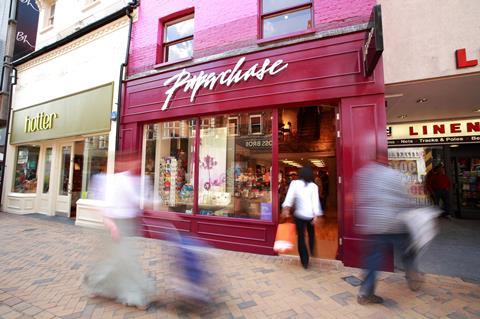 A £50m refinancing package for Paperchase has been agreed to drive domestic and international growth just a few months after its owner ruled out a sale of the business.
The deal includes a £32m six-year term loan from Permira Credit Solutions II and £18m of capital expenditure, revolving credit and ancillary facilities from Lloyds Bank.
Paperchase will remain under the ownership of private equity firm Primary Capital with chief executive Timothy Melgund heading up the management team.
Primary Capital revealed in July it had ruled out a sale after turning down "several offers" because they did not "properly reflect the full potential of the business".
Bids were being considered following a strategic review into Paperchase last October.
The refinancing deal was secured because the debt investors were "attracted by the company's strong trading and prospects for the future".
Paperchase increased its pre-exceptional EBITDA by 33% to £9.6m for the year ending January 2015, while total sales increased 7% to £128m.
Melgund said: "The debt will enable us to further build on the momentum in the business and continue to deliver our ambitious growth plans."
Paperchase is currently launching concessions in Canada as it seeks to emulate its heyday in North America, experienced under former owner Borders.
Lloyds Bank commercial banking director Chris Birt said: "Having already built a clear identity and market share in both the UK and North America, Paperchase is now set to further develop its presence globally.
"This refinancing demonstrates our confidence in the business' future potential as it builds on a flourishing online offering and some exciting new opportunities abroad."
Primary and management were advised by PwC debt and capital advisory.