Net-a-Porter remains in the red, with pre-tax losses remaining static despite its revenues increasing 22.6% for the financial year.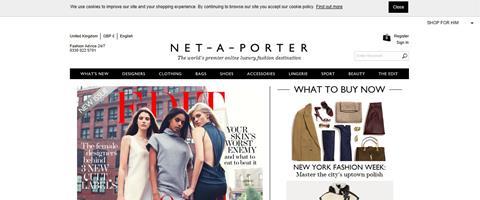 The online retailer posted a pre-tax loss of £9.99m for the year ending March 29, a slight improvement on the pre-tax loss of £10.4m in the previous year.
Net-a-Porter reported revenues had increased from £434m to £533m as it recorded growth across the business, which encompasses the Net-a-Porter, The Outnet and Mr Porter brands.
Losses remained at a similar level despite the surge in revenues after the company recorded a dip in its gross profit margin from 45.6% to 44.1%, and invested £11m in software development and hardware to support the three websites.
Net-a-Porter said the key event during the year was the global launch of its Porter subscription magazine in February 2014.
Mobile commerce has continued to be a priority for the company as it benefits from "strong" year-on-year growth of mobile users and sales through the development of apps.
During the year the company also launched a beta version of a social networking and shopping app called The Netbook.