Kingfisher will close 60 B&Q stores as part of a radical restructure of the group as new boss Véronique Laury attempts to turn the business around.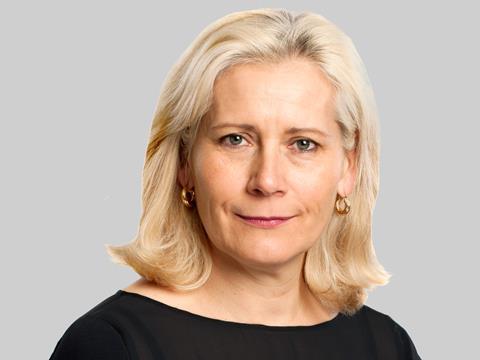 B&Q boss Kevin O'Byrne will leave the company as Kingfisher closes around 15% of "surplus" B&Q stores and its "few loss-making stores in Europe".
In order to create a "single, unified company", Laury has made a raft of senior leadership changes.
Laury said: "It is clear to me that we need to organise ourselves very differently to unlock our potential.
"This will involve taking what is essentially a locally managed set of businesses and creating instead a single, unified company where customer needs come first. The first step in developing this new organisation is the creation of a new, international leadership team with more focused cross-company roles."
New starters
Ikano group chief executive and former IKEA executive Arja Taaveniku will join Kingfisher in early May as chief offer and supply chain officer.
Laury is reorganising the group by format as she splits the business into 'big box', 'medium box' and 'omnichannel' and appoints three operations directors to oversee the three business units.
Kingfisher's group sourcing and offer boss and former Castorama France chief executive Guy Colleau will become operations director for 'big box', which comprises the B&Q, Castorama and Koçtaş brands.
Brico Dépôt International boss Allain Souillard will become operations director for 'medium box', which solely consists of Brico Dépôt stores.
Meanwhile, Kingfisher's head of group productivity and development Steve Willett will become the omnichannel operations director and in his role will oversee Screwfix and take on the additional role of chief digital and IT officer.
The operating company chief executives will report into the operations directors. It has not been revealed if O'Byrne will be directly replaced.
O'Byrne will leave the business on May 15 and is staying on for a short while to allow "a smooth handover of his responsibilities, further details of which will be announced in due course".
Laury said: "I would like to thank Kevin for his contribution to Kingfisher over the last six years. He has played an important part in the development of the company over that time and I wish him well in the future."
Profits plunged
The restructure was unveiled as Kingfisher revealed its adjusted pre-tax profits had plunged by 7.5% to £675m for the year ending January 31. Profits were hit by a slower market in France since summer 2014, £34m of "adverse foreign exchange movements" and £22m of charges for new country development activity.
Total sales in constant currencies increased by 2.9% during the period, while retail sales dropped by 1.6%.
Kingfisher believes there is an opportunity to "develop a unique offer that can be sold across our businesses".
It added it is "becoming increasingly clear that customer needs are already largely the same, that the markets we serve are fundamentally more similar than different."
The B&Q giant believes its £7.4 billion buying scale is still relatively untapped and added it has a fragmented supplier base.
News of the restructure comes the day after Kingfisher revealed its acquisition of French retailer Mr Bricolage had collapsed.
Kingfisher could take legal action after the deal fell apart following Mr Bricolage's major shareholder ANPF refusing to extend the deadline of a binding agreement beyond today.