Swedish home furnishings specialist Ikea's UK profits nearly tripled last year after several years of earnings volatility.
Ikea's UK pre-tax profits soared 178% to £116.2m across in the year ending August 31 2015.
During the period the retailer's UK sales increased 11.3% to £1.57bn, as reported in November.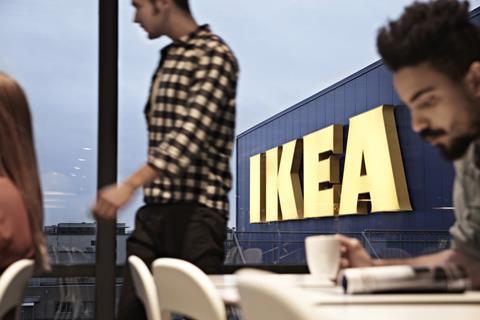 Ikea declined to comment on how it had driven the significant profit rise, but in a Companies Houses filing it said: "We remain confident that our expansion plan, investment in ecommerce, enhanced services offer and our commitment to quality and price will enable us to strengthen our market position."
Ikea has been exploring alternative expansion plans in the UK. Traditionally it has stuck to big-box format stores, but has had difficulty securing new sites in recent years.
In November it opened its first smaller format order-and-collect store in Norwich and will open a second site for the same store format in Aberdeen this spring.
The retailer's first new large-format store for seven years is due to open in Reading this summer, but it will be smaller than other big-box stores it has opened in the past as Ikea's online sales grow.
The furniture giant is also planning new shops for Sheffield, Greenwich and Exeter and is preparing to launch a new website this year.
Ikea's rise in full-year profits follows a 10.5% fall in 2013/2014 as the retailer ploughed investment into its sustainability offer and struggled to get planning permission for further UK stores.
It posted a rise in profits in 2012/2013 after a fall in 2011/2012.