Home Retail boss John Walden is "optimistic" Black Friday will be less disruptive than last year as the group gears up for Christmas.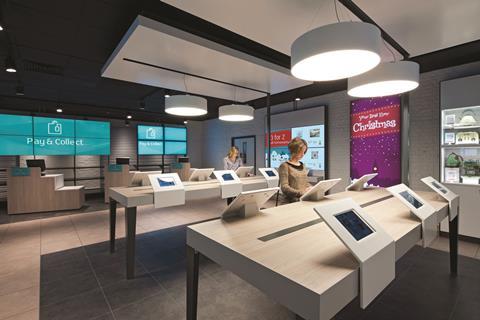 Walden said there is a "lot to play for" this Christmas after poor electrical sales hit the Argos business in its second quarter, but believes the roll-out of Argos's hub-to-home network will give the retailer a competitive advantage.
Walden told Retail Week: "We are optimistic Black Friday won't be quite as disruptive as last year and we will be prepared and customers will choose us."
"We will be prepared and customers will choose us"

John Walden, Home Retail
Argos is testing its hub-to-home network, which involves the delivery of products from larger Argos stores direct to customers' homes, and is expecting a full launch before Christmas.
Walden said: "We have a lot of new propositions coming before peak this year in terms of more product, faster collection and hub-to-home delivery, which is probably the thing we are most excited about.
"It is about getting those into the market and starting to give consumers across the country a view of the new Argos, which most of them have not seen since we began our transformation a couple of years ago."
Christmas trading
Argos is hoping for a strong Christmas trading period after revealing this morning that sales were hit by "weaker overall market conditions" as electricals sales struggled in particular.
Argos like-for-likes fell 2.8% in the second quarter to August 29, which is an improvement on the 3.9% drop in the first quarter.
Sister retailer Homebase's sales performed better with a 5.9% like-for-like increase on the back of stock clearance activity due to its store closure activity. However, Homebase gross margins fell 75 basis points on the back of stock clearance.
Walden also conceded the introduction of the living wage could also hit profit margins in the future and said the company was still working through how it could absorb the costs of the wage increases.
He said: "Unless additional costs can be covered completely it is always going to hit profit, but to what degree, who knows?
"Price rises in pockets may be some of the option. I don't think it will be as simple in our industry as just raising prices enough to cover the living wage because it is a pretty competitive market and unless everybody raises prices it makes you less competitive."