As the Christmas trading statements started to come thick and fast, general retailers just about held their own against the market.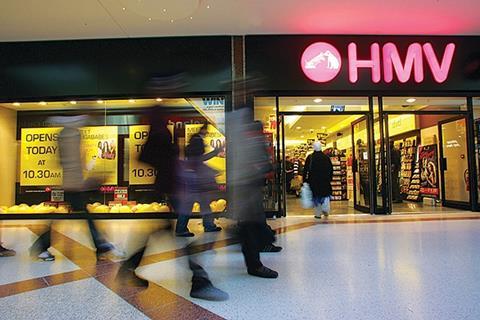 While there were some disappointing statements, not too many nasty surprises helped maintain sentiment, which admittedly remains pretty poor.
Food retailers were on the slide, however, undermined by nervous anticipation of Tesco's figures that were scheduled for release after Retail Week went to press, and a less stellar seasonal performance from Morrisons than the City had hoped for.
Nomura said that Morrisons had met expectations and stuck to its buy advice. The broker said: "After three quarters of outperformance, we think a backdrop of sharper pricing by two of its principal competitors – Tesco and Asda – and a hard-fought Christmas, have seen Morrison revert to the pack."
But Oriel rated Morrisons reduce and said: "Morrisons' like-for-like has slowed and it is now no better than an average UK performer. That's disappointing and we are downgrading forecasts for the first time in a good while."
Sainsbury's pleased with its update, which Shore Capital described as "excellent" against a challenging market backdrop. Shore said the grocer's like-for-likes were not "stellar" but observed: "Our view on the relative strength of Sainsbury's performance, and the credit due therein, is reinforced when we consider the relative disappointment delivered by Morrisons."
Entertainment specialists Game and HMV were among the retailers that lost most value over the week as the market reacted to evidence of a very tough Christmas in their updates.
Investec put its forecasts and recommendation on Game under review and now forecasts a full-year loss of about £30m, rather than the £13m previously envisaged.
Broker Panmure said that HMV remains in a difficult position and noted: "We think that it needs to sell both Live and 7digital but, with doubts remaining about the group's going concern basis, it is some way from being an equity story."
Marks & Spencer sacrificed margin at Christmas, although it expects to recoup through cost savings, and its shares were flat over the week. Seymour Pierce advises hold and said: "Although there is limited downside to the share price, we believe there are better investment opportunities elsewhere and consider that earnings growth will be pedestrian over the next two years while management concentrates on refurbishing its outlets and aligning its marketing effort to the brands."
Blacks and JD Sports were among the week's share price winners. The latter is taking over the former, which was put through a pre-pack administration.
Next week brings updates from retailers including Asos and Dixons.