Carpetright issued a profit warning on Tuesday, reigniting fears in the home and furniture sector that shaky consumer confidence will prevent shoppers spending in 2010.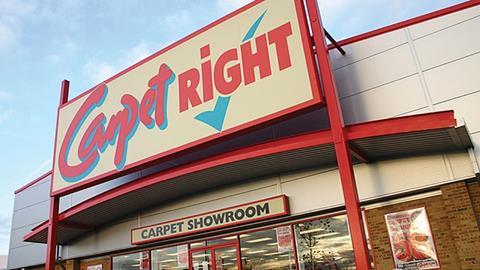 The retailer, which does not regard carpets as a big-ticket purchase, blamed snow at the start of the year and uncertainty due to the general election and impending tax rises.
In a statement, the company said: "While group profits will be considerably ahead of last year, they are likely to fall below current market expectations."
Group finance director Neil Page said: "We are still up in the UK, but the pace of recovery we saw at the back end of last year has not been sustained."
He warned: "We should not come away from this thinking it is just about the weather. We expected a bounce back but it did not come nearly as strongly as in previous years. The underlying demand is not as strong as it was in the autumn."
Numis analyst Andy Wade said: "This trading pattern adds more weight to our concerns the consumer is reticent to take on project spend. Carpetright is still a very high-quality operation but it seems that, reflective of the wider UK economy, it is going to take longer for the business to climb out of this recession than we had expected."
Carpetright chairman and chief executive Lord Harris said the business traditionally experiences a sales dip in the months leading up to any general election as consumers are put off spending.Page added: "There is a degree of uncertainty around an election. What we need is that uncertainty out of the way so people know where they are."
Carpetright's group sales rose 4.9% in the seven weeks to March 20, compared with 7% in 13 weeks to January 30.
Like-for-likes in the UK and Ireland increased 1.4% in the seven-week period, while revenue climbed 6.5%.
KBC Peel Hunt analyst John Stevenson said: "Carpetright is linked to housing transactions, and there's an element of uncertainty and caution on big ticket. There are clearly weaker demand issues, perhaps reflecting the recent drop-off in housing transactional data."
However, Stevenson said that Carpetright will continue to benefit from the administration of Allied Carpets and new revenue streams in its insurance and housing market arms. He added that in 2010 retailers are in better shape: "Stock levels are tighter, balance sheets are in better shape, cost savings have been made. I am not subscribing to the Armageddon scenario."