Blue Inc has raised £4m in funding to grow its market share through investment in its online proposition and international business.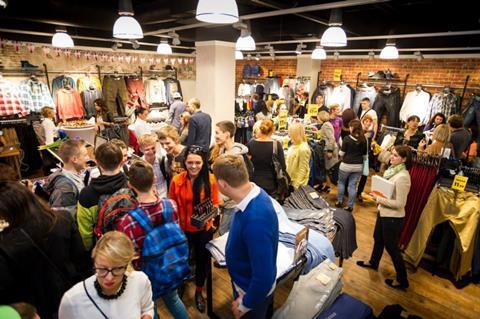 The menswear and boyswear specialist has received backing from the Unicorn Venture Capital Trust and is seeking to drive growth as it mulls reconsidering an IPO.
Blue Inc chief executive Steven Cohen said: "There are no immediate plans for an IPO but it will be considered in 2016. We are a debt free business and we are not planning for it to happen before 2016, but we will certainly be considering it then subject to market conditions."
In June it emerged Blue Inc had opted to put IPO plans on hold and instead intends to place shares privately with new investors.
Cohen said the funding helps Blue Inc to "grow market share through enhancing the store estate, online and the Twisted Soul brand wholesale channel".
In order to grow its online business Blue Inc will launch an online marketing campaign in early 2015 and will invest in integrating the back-end systems behind its Blue Inc and Officers Club websites.
Cohen revealed the retailer wants to expand its Eastern European franchise business into new markets.
At present the business has fascias in Estonia, Latvia and Lithuania and two stores in Malaysia.