Apple has reported the biggest ever quarterly profit by a public company after strong sales of its new iPhone 6 smartphone.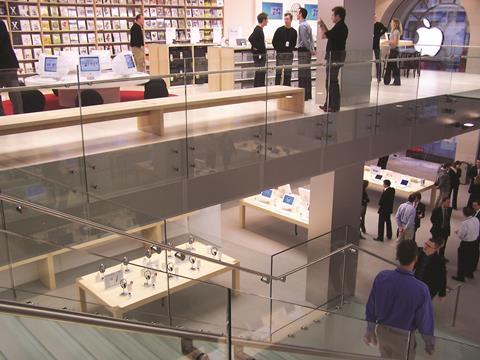 The technology specialist reported quarterly profits of $18bn (£11.8bn) during the quarter ending December 27.
The performance beats the previous record for quarterly profits held by ExxonMobil after it made $15.9bn in the second quarter of 2012, according to Standard and Poor's.
Apple's profits came on the back of revenues of $74.6bn (£48bn) which were fueled by record revenues from iPhone and Mac Sales and the App Store's best ever performance.
Apple chief executive Tim Cook said: "We'd like to thank our customers for an incredible quarter, which saw demand for Apple products soar to an all-time high.
"Our revenue grew 30 percent over the last year to $74.6bn (£48bn), and the execution by our teams to achieve these results was simply phenomenal."