Retail Week looks to next week with full-year results from Tesco, interims from Asos and WHSmith, and an update from Debenhams on the agenda.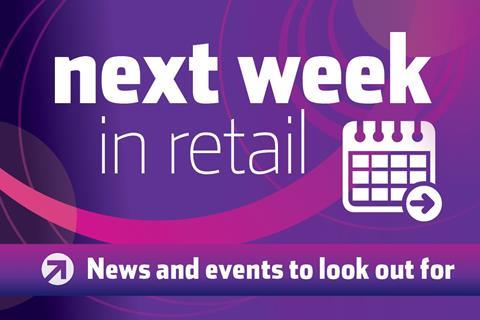 Asos
The fast-fashion etalier reports its interims on Tuesday. In October, Asos revealed that full-year retail sales shot up 17% off the back of a £50m investment in warehousing and tech. The market will be eager to see whether that investment has continued to pay off.
ScS
The sofa and carpet retailer unveils its interim results on Tuesday. In January, ScS predicted that profits would come in "significantly ahead" of market expectations following an 8.8% rise in its like-for-like order intake. Hopes are high in what is being described as a "healthy furniture market environment".
Tesco
The eyes of the City will fall on the supermarket giant on Wednesday when it reveals its full-year figures. Since posting a mammoth loss of £6.38bn a year ago, Tesco has embarked on a wide-ranging turnaround plan under group chief executive Dave Lewis and UK boss Matt Davies. That bore fruit over Christmas, as the grocer's UK like-for-likes advanced 1.3% during the six weeks to January 9, but Lewis will be targeting further trading momentum.
WHSmith
The stationery specialist posts its half-year results on Wednesday. Following a 2% increase in like-for-likes last Christmas, WHSmith expects interim profits to be slightly ahead of expectations. The retailer's high-street arm has been boosted by successful promotions in stationery and the continued popularity of adult colouring books.
Halfords
The cycling and automotive retailer posts its fourth-quarter trading update on Wednesday with boss Jill McDonald still looking to make her mark. Halfords posted flat like-for-likes during its third quarter and is facing increasing competition from online rivals such as Wiggle in the cycling space.
Retail sales
The British Retail Consortium's latest tracker covering retail sales in March will be released on Wednesday. Homeware retailers will hope the ongoing trend for big-ticket purchases has continued, while grocers will be looking for signs of improving food sales after a sluggish start to the year.
Debenhams
The department store group reveals its third-quarter update on Thursday. Former Kingfisher boss Sir Ian Cheshire takes over as Debenhams chairman this month and will be aiming to build on a surprise 3.7% increase in like-for-like sales during the seven weeks to January 9, as he bids to breathe new life into the business.
Mothercare
The specialist retailer unveils its fourth-quarter update on Thursday. Its core UK business has been leading the retailer's turnaround of late, with international markets proving challenging. An 11.8% surge in online sales powered Mothercare's growth over Christmas, when UK like-for-likes advanced 4.2%.