Retail Week looks to the next seven days with trading updates from Halfords, N Brown, Pets at Home and Bonmarché all on the agenda.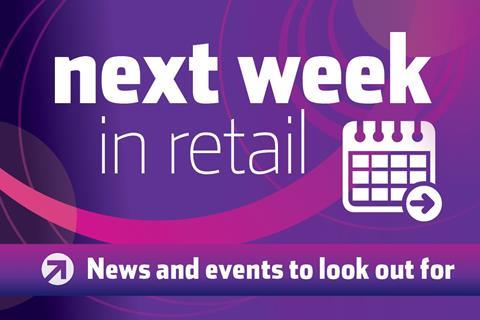 Halfords
The cycling and motoring specialist updates the market with third quarter trading performance on Thursday. Halfords' pre-tax profits dropped 12.1% to £40.8m at the half-year stage, despite a 2.4% climb in like-for-like retail sales during the period.
The City will be looking for signs that it can steer profits in the right direction following a rocky start to 2017. Shares in the business slipped almost 6% earlier this month following a warning by analysts at Deutsche Bank over retail prospects for 2017.
N Brown
The fashion retailer unveils its third quarter figures on Thursday. N Brown's pre-tax profits tumbled 19.7% to £31.6m during its first half, despite a 7.5% uplift in online sales during the period.
Although its ecommerce operation continued to gain traction, N Brown chief executive Angela Spindler warned the retailer was "not immune" to challenges facing the fashion sector.
Back in October she insisted that the retailer's autumn/winter season had "started in line with our plans" and investors will hope that has translated into positive like-for-likes.
Pets at Home
The pet specialist reveals details of its third quarter performance on Thursday. Pets at Home, which named Screwfix retail director Stuart Livingstone as its new operations boss earlier this month, will be seeking to build momentum following a solid first half.
The retailer registered a 3.9% rise in pre-tax profit before exceptional items to £47m during the 28 weeks to October 13, buoyed by a 2.5% uplift in like-for-like sales.
Bonmarché
The troubled fashion business posts its Christmas trading update on Friday, with new boss Helen Connolly hoping to display some green shoots of recovery to the City.
Connolly arrived at Bonmarché from Asda in August and has vowed to return the retailer to growth. Her pledge came following an eye-watering 63.7% slide in pre-tax profits to £2m at the half-year stage – a period in which like-for-like sales also plummeted 8.6%.