Private-equity company Advent has sold remaining shares in DFS, which represent a 12.1% stake in the company.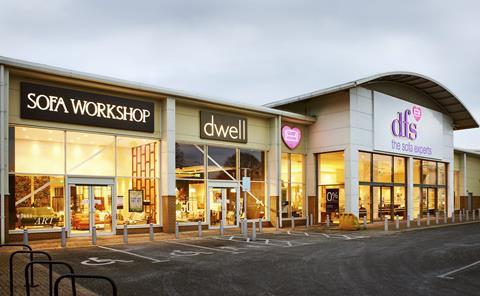 Advent used to be DFS's biggest shareholder, holding just over 24% of shares. It sold the other half of its stake three months ago.
This latest sell-off coincides with mainly positive half-year results for the retailer. Gross sales were up 7% in the 26 weeks to January 28 and full-year profits are set to be in line with expectations.
However, the retailer said it took a hit on margins in the period due to the slump in sterling and warned that "in 2017 the retailing of furniture in the UK faces an increased risk of a market slowdown given the uncertain outlook for consumer confidence".
Despite these challenges, DFS said it believed it had a "resilient operating model" and remained "very well positioned to respond to economic headwinds and cost pressures while achieving continued growth in its share of the UK retail furniture market".
Advent sold off its shares via an accelerated bookbuild offering process to institutional investors.