Iconic fashion retailer Austin Reed entered administration today. We look over the 116-year-old retailer's history, from its heyday to its collapse.
1900: Austin Reed's founder and namesake, Austin Leonard Reed, opens the retailer's first store on London's Fenchurch Street, introducing ready-to-wear suits to the high street.
1911: Opens its first flagship store on 113 Regent Street.
1930s: Opens concessions on luxury cruise ships including the HMS Queen Elizabeth.
1940s: During the Second World War, Austin Reed designs and manufactures uniforms for British soldiers. Winston Churchill wore siren suits designed by the retailer regularly.
1980s: Launches its first womenswear collection.
1990s: Austin Reed becomes official suppliers and outfitters to the royal family.
1998: Acquires womenswear brand CC, formerly known as Country Casuals.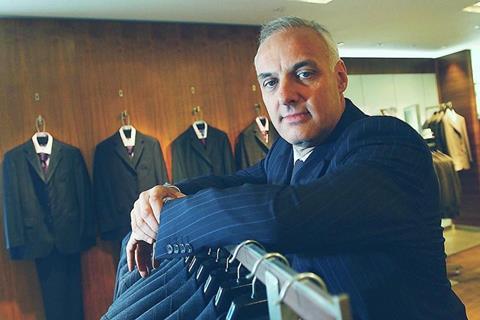 2004: Nick Hollingworth appointed as chief executive.
2006: The retailer agrees a £49m takeover bid from investment group Darius Capital, led by Guy Naggar and Peter Klimt.
2009: Austin Reed buys upmarket fashion retailer Viyella out of administration.
2011: Austin Reed's original Regent Street flagship is acquired by Supergroup. The upmarket retailer relocates to a new flagship at 100 Regent Street, comprising 35,000 sq ft, in the former Aquascutum store.
2014: Austin Reed hires Deloitte to draft turnaround plan after making a £1.29m loss in the year to January 2014.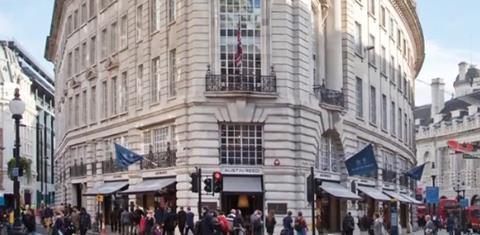 2015: The menswear retailer undergoes a CVA, shutters 31 of its loss-making stores and puts its Regent Street flagship up for sale.
Alteri Investors provides a £6m loan to Austin Reed which boss Hollingworth says will allow the retailer to "further enhance our multichannel offer".
2016: The retailer seeks advice from financial consultancy firm AlixPartners. Alteri Investors buys out Austin Reed's loan notes and shareholder capital from Darius Capital.
Today: Austin Reed formally enters administration, putting nearly 1,200 jobs at risk