Quirky H&M-owned girls' clothing specialist Monki is on the hunt for a London flagship following its entry into the UK last week with its Selfridges concession.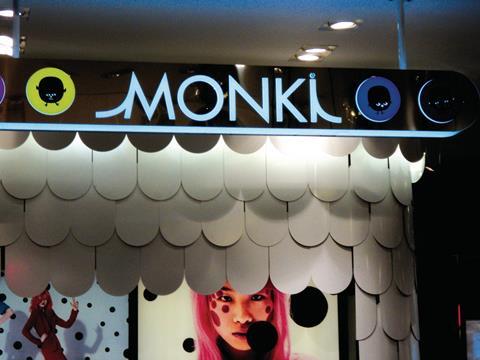 Chief executive and founder Lars Karlsson said the retailer was eyeing a store in east London but could see shops opening across the capital.
"The priority is to find our own store in London," he said. "London is a fashion city, we'll fit in well here. We could have at least 10 stores."
Karlsson said Monki is using H&M's operational firepower to help secure stores in the UK. He believes that the brand, which targets 14- to 20-year-olds and has a focus on quirky, cartoon graphics, has little competition and that it has scope to expand beyond London.
He said: "There's no reason why we shouldn't have a store in every major UK city."
H&M acquired 60% of Monki's owner, Fabric Scandinavien, which also operates casualwear retailers Weekday and Cheap Monday, in 2008 before snapping up the remaining 40% last year.
Since the acquisition, H&M has pushed Monki into wider markets and reaffirmed plans to continue its international roll-out. Monki has 52 stores throughout Scandinavia, the Netherlands, Germany and Hong Kong, where it opened its first store last year. Weekday is also sold across Scandinavia and Germany. Cheap Monday, which has one store in Copenhagen, opened in Selfridges, London, last month.
Monki describes itself as a "style concept" – "a wild flirtation between street style and Scandinavian fashion sense".