SuperGroup aims to open up to five stores in China over the next 12 months, but it will be a "measured" roll-out following a deal with Trendy.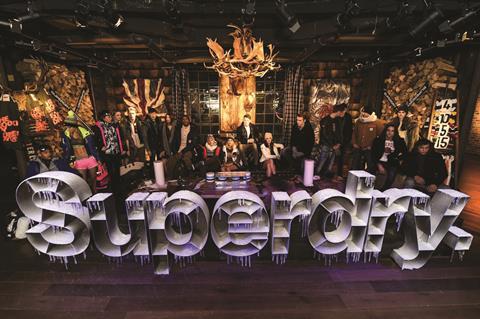 The Superdry owner today confirmed it has agreed a 10-year minimum joint-venture deal with China's Trendy International Group. It came as the group reported a 2% rise in full-year profits off the back of a 20% increase in group like-for-likes.
Speaking to Retail Week, SuperGroup chief executive Euan Sutherland said it will open between two and five stores in China in a "year's time" as the group seeks to hone its model.
"China is set to become the largest apparel market in the world"

Euan Sutherland, SuperGroup
The retailer will consider expanding further through a franchise model, while day-to-day business operations will be managed by Trendy, which has 3,000 stores in China.
Long burn Chinese venture
Sutherland agreed with analysts at Peel Hunt who suggested that SuperGroup's venture in China will be a "long burn" in terms of making significant returns, but he said there is the potential to have "hundreds" of stores in the country.
"China is set to become the largest apparel market in the world and there's a huge opportunity there with a population of 1.5 billion growing steadily wealthier," he maintained.
He dismissed concerns over the present state of China's economy by flagging it will be a year before it launches a retail operation.
Europe expansion
The business is also planning expansion in Europe, including Germany and Scandinavia.
New chief finance officer Nick Wharton said around 40% of new openings will come in Germany, where the Superdry brand has proved particularly successful. "We are very encouraged by the performance in Germany and see a real opportunity," he said.
On the UK, Sutherland said he believed Superdry has the right number of stores, just under 100. "We won't be growing the UK estate very much at all, there might be one or two extra sites if they come up. The mix of ecommerce and physical stores is right for us."
On yesterday's Budget announcement on a living wage, Sutherland said he backed the plans. "Ethically and philosophically we think it's the right thing to do and we're behind that."
However, he said that around 70% of Superdry's UK staff are under 25 so will not be affected by the wage rise.