Value clothing and homewares retailer Store Twenty One is to further increase its fashionability after its trendier lines helped it bounce back into the black.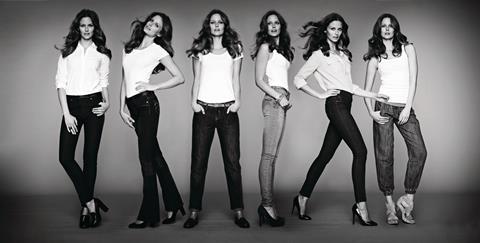 In the year to April 2 the 218-store retailer posted £1.7m EBITDA, compared with a £3m loss the previous year. Chief executive Anupam Jhunjhunwala said its fashion-led designs had performed well.
Store Twenty One, which hired former George at Asda ladieswear design manager Toni Salters to revitalise its womenswear in August, is launching a new lingerie, nightwear and swimwear range with celebrity Katie Price this month.
The range, which will debut in 50 stores and online, is said to represent Price's fun, flirty and feminine personality. Every item in the collection retails at under £10.
The value chain said it may launch further celebrity-backed lines if it proves successful.
Jhunjhunwala said: "We're following trends in colours and styles more closely, but we're making sure it's right for the mature lady."
Store Twenty One is also gunning for growth in menswear, which now accounts for 10% of its £123m revenue, through the relaunch of heritage casualwear brand Le Shark, which it piloted last week.
The retailer is looking to expand its portfolio this year. It opened 40 stores over the past two years and plans to open another 20 next year.
Jhunjhunwala said it would focus on opening in secondary and tertiary towns because the rents in major cities were too expensive.
The Store Twenty One boss added that while trading conditions are tough, now is a good time to be a discount retailer.
He said: "Customers are scared to spend money. They have promotions on their mind and are reluctant to pay full price."
The retailer began life as QS but was rebranded as Store Twenty One when it was acquired by Indian textiles group Grabal Alok in 2007.