Retail sales fell in June, compared to the prior month, with poor weather being blamed for dampening clothing sales.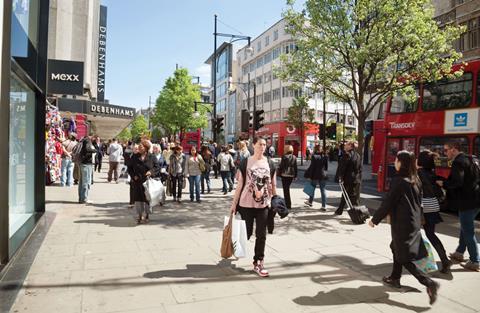 Both sales volumes and the amount spent in the industry slid 0.9% last month, compared to May, ONS figures revealed.
Despite the performance, experts avoided blaming uncertainty over the UK's vote to leave the EU.
"Retail sales fell back appreciably in June," said chief UK economist at IHS Global Insight Howard Archer. "This seemingly had little to do with the Brexit vote."
"Some correction in retail sales was always likely in June after they had seen very strong growth in May and Apr,il and there was also a significant falling back in clothing sales due to unhelpful weather."
However on a year-on-year basis, retail volumes rose last month 4.3%. The amount spent also increased 1.5%, compared to June last year.
Online sales by value rose 14.1% last month on a year-on-year basis, while compared to May 2016 sales increased 0.5%.
Deloitte's UK head of retail Ian Geddes said: "Despite the rain and England's early exit from the Euros [football championship], the UK retail industry has remained remarkably resilient. Retailers will be buoyed by consumers' 'keep calm and carry on' approach."