Retail Week meets with Blacks Leisure chief executive Julia Reynolds and executive chairman Peter Williams as they unveil their plan to turnaround the struggling retailer.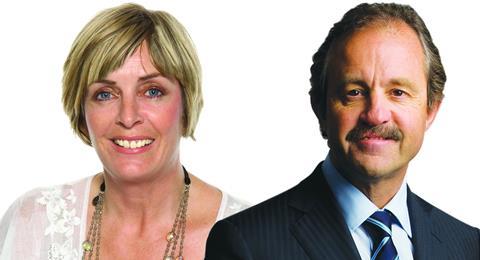 Retail Week: What have you discovered from your review of Blacks Leisure?
Julia Reynolds: It's a business with solid foundations. The people here are great and are really committed to the business and want to make it work. But it does need some sophisticated, modern practices. I've seen areas that need operational improvement like our stocking system.
RW: How do you aim to differentiate Blacks and Millets?
JR: Millets should be all about own brand. Blacks is branded goods but with Millets it's about providing value for those who don't have the money to invest in brands.
Millets is a much-loved brand and we're taking its back to its roots. It's a great British heritage brand – we'll be pushing that.
RW: How long will the turnaround take?
JR: It should take two and a half to three years but there are some quick wins to be had. In terms of product, although we'll have some changes filter through next spring, it won't be until autumn winter until we see real changes and margins improve.
RW: Can Blacks Leisure continue to function as a 300 store retailer?
JR: Yes. We're not closing any stores.
RW: When will your turnaround strategy be finalised?
Peter Williams: It's nearing completion, we'll be taking it to our shareholders by the end of the year.
RW: How much investment will the turnaround take?
JR: What we can do is dependent upon getting the funding. I don't want to over-promise and under-deliver.
RW: Have you met with disgruntled shareholder Sports Direct boss Mike Ashley?
PW: I offered to meet them when I started but they haven't taken up the offer yet. Hopefully we'll meet with them to talk through the new strategy soon.
RW: How is current trading?
JR: We've had the warmest October on record, it's had an effect on trading. We need the weather to turn.
RW: Will Blacks have to resort to promotions in the run up to Christmas?
JR: Everyone is resorting to promotions. If you look up and down the high street there's 25% and 30% off signs everywhere. But I think we are well placed in terms of stock now. We're not sitting on stock like others.
PW: Consumers are being educated to expect deals now, there's almost an obligation to give it to them.