Phase Eight's sales and profits have risen following its acquisition by South African retail group Foschini in January 2015.
Global sales rose from £159.8m to £197.6m for the 14 months to April 2, compared to the 12 months to January 31 2015. EBITDA grew from £24.5m to £31m.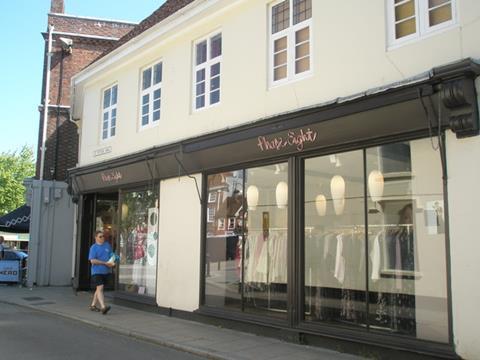 The retailer launched five stores and 100 concessions during the year and now has 542 stores globally.
Of the 105 openings, 46 were outside the UK, with growth focused on Asia in markets such as Japan, Hong Kong and Singapore.
Phase Eight also continued expansion in Europe, the Middle East and North America. International sales now equate to more than 20% of group sales and EBITDA.
Phase Eight chief executive Ben Barnett said: "This has been an excellent year for Phase Eight, with further progress on our journey to build a truly international brand.
"Our continued focus on delivering exceptional products and service, both offline and online has allowed us to grow our customer base, supporting our global sales and profitability. As such, the brand remains extremely well positioned for the next phase of its development."
Foschini Group acquired Whistles earlier this year for an undisclosed sum.