Visitors to Oasis's mobile site this week didn't get quite the bargain they were expecting in the January Sales.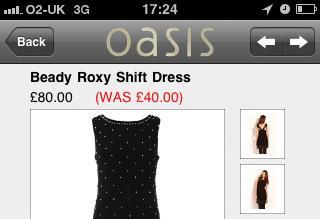 This fetching dress was advertised at £80, while its original price was £40.
The fashion retailer is clearly hoping reverse psychology works with this sales tactic – it's certainly one way to protect margins.