Next boss Lord Wolfson has warned of "an economic slowdown" driven by shifts in consumer behaviour, despite revealing positive results today.
Wolfson said that he expected the coming year to be the "toughest" since 2008, adding: "It may well feel like walking up the down escalator, with a great deal of effort required to stand still."
He told Retail Week this morning that while he was being "careful not to call it a recession", he believed the combined effect of the slowdown with consumers choosing to spend money on experiences such as restaurants or cinema visits, rather than products, signalled a challenging year for the retailer.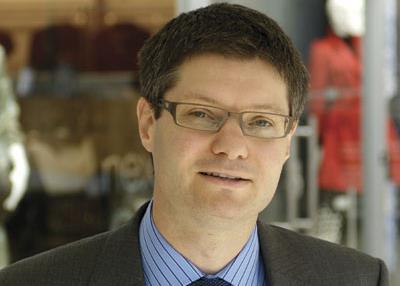 "Visitor attraction figures appear to show that," he said. "I think it is a reversal of what we saw coming out of the recession, when [entertainment] industries took longer to recover.
"All evidence shows that we are going into a slowdown."
Wolfson also discussed Next's m-commerce strategy in light of changing consumer behaviour.
In 2010, 95% of Next's online sales were made on a desktop computer. Five years later, that figure has fallen to just 37% with mobile devices responsible for 63% of purchases.
Mobile phone sales now comprise 27% of the total, up from 0% five years ago.
However although Wolfson said that although mobile phone platforms were an important area of investment he believed that it was not "key to getting consumers to spend".
He said that he believed that m-commerce had pretty much reached its saturation point in terms conversion rates and that they would never reach the height of laptop or tablet-generated sales - that is because consumer browsing on mobile phones was more leisure-based than serious shopping.
Wolfson was tight-lipped on Next's international strategy but did say that it was focused on "all the usual suspects", adding that it was "not unreasonable" to assume that its recently opened hubs in Russia, China and Germany indicated that it favoured those locations.
Despite his negative outlook, Wolfson clearly believes that Next has what it takes to weather the storm. He said today: "our experience is that the effort put into improving the business in tough times can pay handsome rewards when conditions improve."