Next has reported a 7.1% rise in first-half profits, but warned that the Government's new living wage will cost the business £27m a year and force up its prices.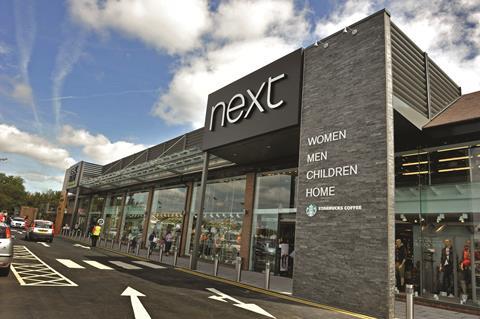 First-half pre-tax profits up 7.1%
Retail sales flat
Warns living wage will cost the business £27m a year
Price rise of 6% forecast between 2016-2020
The fashion giant revealed today that pre-tax profits in the six months to July were £347.1m, while retail sales were flat. Total sales climbed 2.7% to £1.9bn.
Next also detailed how it will be affected by the new national living wage due to be introduced next April. The group estimates its prices will rise 6% between 2016 and 2020 due to the extra costs.
The retailer believes the living wage will cost £2m to implement and then £27m a year extra up to 2020.
Around £11m of this will relate to the wages to those who will be paid the living wage, while £16m will be the "knock-on effect of maintaining wage differentials for supervisors, junior managers and other more skilled or demanding roles", the retailer said.
Analysts this week claimed that retailers had been underplaying the impact that the Living Wage would have on their businesses.
On margins, Next said they improved as its buying teams beat their targets, helped by "better currency rates". It added: "Productivity improvements and the closure of underperforming stores meant that wage and property costs did not rise as much as might be expected."
Full price retail sales were up 0.8% and net new space contributed to 2.2% of growth.
On openings, the retailer said it has cut back on the amount of net trading space it plans for the year, as the opening of two new large stores has slipped to next year. Net space will increase by 293,000 sqft, which is 57,000 sqft less than planned.
Next maintained its full-year profits and sales guidance.