Next has increased its full-year expectations for the second time this year, following a bumper first half as it hits the expansion trail for its home format.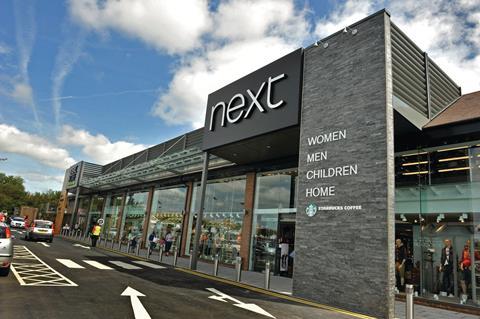 Thie retailer lifted pre-tax profit expectations by £25m, forecasting it will generate between £775m and £815m for the year. This is on top of the £20m it added to profit forecasts after the first quarter.
The fashion retailer revealed sales jumped 10.7% in its first half to July 26, of which 2.4% was down to profitable new stores, which highlighed why stores are an important part of Next's growth strategy according to Conlumino senior fashion consultant Anusha Couttigane.
She said: "Whilst Next excels in fashion sales, the biggest opportunity highlighted is its home format. In fact, nearly a third of Next's planned space expansion for the year is dedicated to this fascia.
"The steady expansion of the home range and Next's dedication to cultivating this area demonstrates the retailer's desire to become a primary destination for all family needs, whether fashion or furniture."
The fashion retailer revealed retail sales increased 7.5% and its directory division grew 16.2% in the first half. Next has raised its full-year sales growth guidance to 7% to 10%, against previous guidance of 5.5% to 9.5%.
The retailer said: "It might appear overly cautious to forecast a full-year sales range, which is below our current rate of growth. However, last year's first two quarters were hampered by a particularly cold spring and Easter, which presented a soft comparison for this year."
It added that forecasting second-half sales growth is "particularly difficult" and it expects the second half to grow at between 4% and 10%.