Next increased full-year pre-tax profit growth forecasts after total sales surged 10.8% in its first quarter.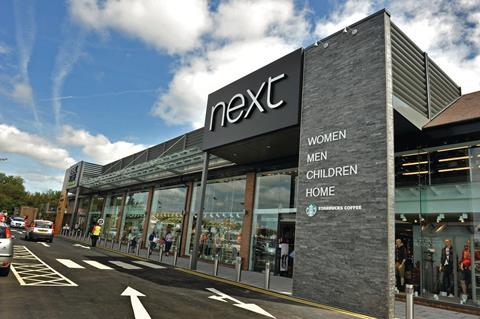 The fashion retailer said in the first 13 weeks of its new financial year to April 26 retail sales jumped 8.8%. Sales across its Next Directory advanced 13.7%.
Next said 2.2% of total sales came from new space.
Next said that as total sales traded ahead of its 4% to 8% full-year guidance it is increasing its sales growth guidance for the full-year to 5.5% to 9.5%.
It has also upped its full-year pre-tax profit guidance to generate £750m to £790m rather than £730m to £770m.
Next said: "This new guidance might look conservative in the light of the first quarter's performance. However, we always expected the first quarter to show above average sales growth as the comparative period last year suffered from a particularly cold spring and Easter holiday period."