Net-a-Porter is launching a new mobile application which will enable customers to socialise online and purchase products.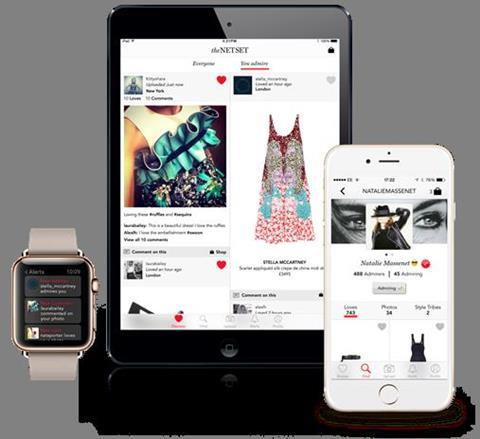 Net-a-Porter launches new mobile app to connect social media and shopping
The Net Set app will allow customers to socialise with fashion brands and style leaders with links to purchase
It will also allow customers to find styles they have seen elsewhere through image recognition technology
The fashion etailer – which expects to reach £1bn in sales next year – calls its new mobile offering a "completely shoppable social network."
Users will be able to share their favourite styles and inspirations with other consumers, designers, brands and style leaders. And every brand that is sold on the etailer's platform will have a portal, through which consumers can shop and engage with the brand.
Natalie Massenet, founder and executive chairman of The Net-a-Porter Group said: "Digital innovation doesn't stand still and neither do we. We are incredibly excited to launch the world's first luxury shoppable mobile social network where fashionable digital women all over the world can connect and enjoy a unique and seamless shopping experience across all devices.
"The rise of social media and style blogs has shown that women around the world are inspired by each other's style and their closets. The Net Set is to mobile in 2015 what Net-a-Porter.com was to desktop in 2000."
The app will also have built-in visual recognition technology which customers can use to upload photos of clothes. It will then match these with styles that can be bought on the etailer's platform.
Sarah Watson, vice-president of the Net Set said: "It all began as a secret start-up project within the Net-a-Porter Group with the goal to re-imagine Net-a-Porter for the mobile and social world we now live in.
"This is the first time we have re-defined the shopping experience with the consumer as curator."
The app will launch on May 13 on an invite-only basis for iPhone, iPad and Apple Watch.
The news comes a month after Net-a-Porter announced its intention to merge with luxury Italian etailer Yoox, creating combined profits of €108m (£80.5m). The deal is expected to go through in September.