Monsoon Accessorize plunged into the red last year after suffering what founder Peter Simon described as the "most difficult" period in its 40-year history.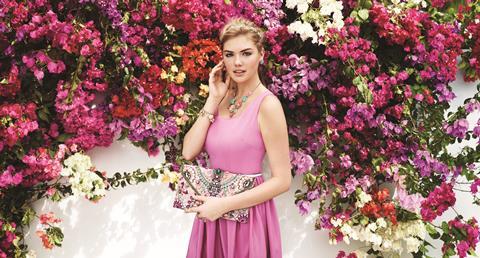 The fashion and accessories retailer made a group operating loss of £4m in the year to August 25, 2012 – against a £60.1m profit the previous year – driven by challenging trading conditions in the UK.
Group EBITDA tumbled 59% to £46.9m because of "poor" trading, discounting and lower sales and margin.
Group sales, excluding Russia, which reports through a separate trading company, slid 12% to £529.3m. UK and Ireland turnover fell 10% while international sales excluding Russia slumped 21%.
However, since year-end Simon said the retailer, which celebrated its 40th anniversary last month, has seen signs of recovery. In the first half of this year, Monsoon Accessorize recorded a 20% surge in EBITDA after it improved its ranges and continued to control costs.
The group generated cash flow of £45.2m last year and is debt free. Simon said: "This was a challenging year and trading was the most difficult Monsoon Accessorize has experienced in our 40-year history.
"Like most other fashion retailers, we saw a sharp decline in sales, caused largely by the deteriorating economic environment in the UK and the wider world."
However, Simon said that, through product improvement, management has "strengthened our resolve against the discounting experienced during this last year".
He added that Monsoon Accessorize will continue to expand overseas to drive growth. Simon said: "We see significant demand for our products in a growing number of overseas markets."
Last month, former Dixons boss John Browett joined as chief executive. He is expected to focus on developing the retailer's online and international businesses.
The retailer applied to place its Irish business into examinership last month after three years of losses.
Tough times at Monsoon
Results for the year to August 25, 2012
▼ £4m Operating loss versus profit of £60.1m last year
▼ 12% Underlying group turnover declined to £529m
▼ 59% EBITDA down to £46.9m
▲ 116 Net stores opened, making a total of 1,437 stores in 72 countries worldwide
▲ 20% EBITDA since year-end