Missguided chief executive Nitin Passi has been reprimanded by MPs for declining an invitation to appear in Parliament as part of an investigation into fast fashion.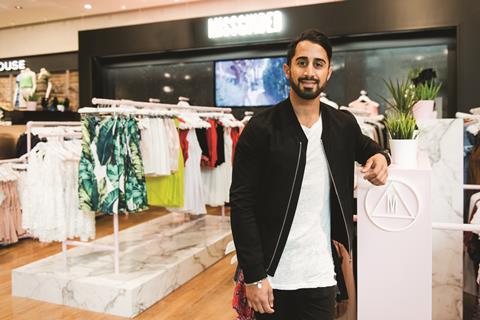 The Environmental Audit Committee is conducting an inquiry into the sustainability of the fashion industry. It has requested evidence from multiple businesses and invited chief executives including Passi to attend a hearing.
Committee chair Mary Creagh MP referenced underpayment in UK garment factories, pollution and plastics in a letter to Passi, asking him once again to attend the hearing.
She added: "Given the seriousness of these issues we would expect them to warrant your personal attention as the ultimate decision-maker in your organisation.
"Chief executives from both Boohoo and Asos have accepted our invitation… We are disappointed that you have declined."
The letter was published "in the interests of transparency".
In a response to Creagh, Passi explained that Missguided's head of product and supply, Paul Smith, would attend the hearing in his stead.
Passi explained that Smith "is Missguided's representative at the ETI, is a member of its Leicester Working Group and has hands-on responsibility for its work there.
He added: "Paul has 33 years' experience working in clothing retail at a variety of retailers. I firmly believe this experience will be helpful to the committee as it considers the right recommendations on which government policy going forward will be based."
Passi said Missguided was "committed to assisting" the committee and inisisted the business had "embarked on a programme of collaboration with others to address the issues" it has raised.