Matalan is scrapping its sports fascia Sporting Pro and is in advanced talks to sell some of the stores to Dave Whelan's DW Sports.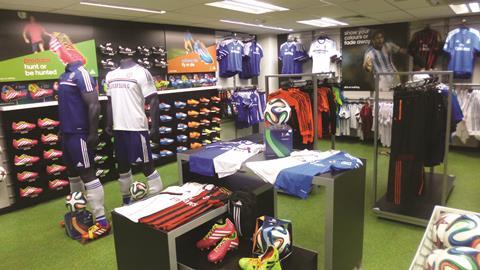 The value fashion and homeware retailer is understood to have placed eight standalone Sporting Pro shops on the market.
A source told Retail Week that DW Sports is in "advanced negotiations" to take "four or five" of the stores. Fifteen shops are still listed on the Sporting Pro website, including a flagship London store on High Street Kensington.
The move signals the end for the Sporting Pro fascia, which Matalan launched to some fanfare in late 2013. At the time, Sporting Pro managing director Tom Knight detailed plans to open 100 stores within five years.
Knight, the former chief executive of Dave Whelan's now defunct JJB Sports, left Sporting Pro two months ago to set up as a consultant, it is understood.
The last tweet from Sporting Pro's official account was over a month ago, while the ecommerce site has closed.
Value and volume
It is understood that Matalan aims to concentrate on value and volume in the sports sector.
One Sporting Pro shop – the Leeds Kirkstall store – will be converted into a standalone Matalan, while another has gone back to the landlord.
Dave Whelan founded JJB in the late 1970s and is the owner of Wigan Athletic. DW Sports is a chain of gyms with sports shops attached. It operates 76 stores in total.
Matalan declined to comment.
DW Sports has yet to respond to a request for comment.