Marks & Spencer has revealed its general merchandise boss John Dixon has quit the business and will be replaced by food head Steve Rowe.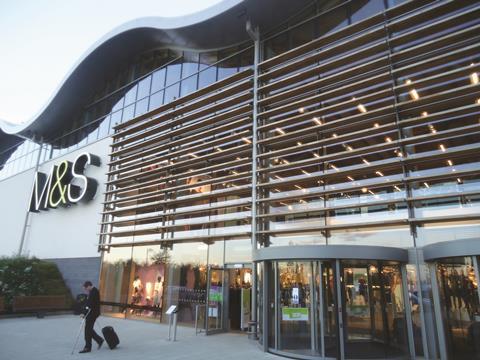 John Dixon resigns after nearly 30 years with M&S
Current food boss Steve Rowe to take on general merchandise division
Andy Adcock to be director of food on interim basis
Dixon, who has spent nearly 30 years at M&S, is leaving to take up a chief executive role elsewhere. Details of where he is going were not disclosed.
M&S, which confirmed the news late yesterday, said in line with its "succession plans" Rowe will step up to lead its clothing and homewares division.
Dixon said: "I have thoroughly enjoyed many happy and successful years at M&S. I now have the opportunity to become a chief executive and have therefore resigned from this great company. I wish it, and all my colleagues, every continued success."
Chief executive Marc Bolland said: "On behalf of the team and all our colleagues at M&S, I would like to thank John for his contribution to the business."
An M&S lifer, Dixon took on the general merchandise role in October 2012 as a replacement for Kate Bostock. He was charged with helping turn around the retailer's clothing business.
General merchandise performance 'not good enough'
However, despite success with high-profile items such as its Autograph suede skirt, the unit has continued to struggle. In its last full-year, M&S reported a 3.1% drop in general merchandise like-for-likes which chief executive Marc Bolland described as "not good enough". Some respite had come after the first rise in clothing sales in four years was reported in April, but sales slipped again in the most recent quarter.
Dixon, who once served as Stuart Rose's executive assistant, was seen as a potential candidate to eventually replace Bolland.
His exit leaves the way clear for other contenders for the top job, including Rowe, multichannel boss Laura Wade-Gery and new finance boss Helen Weir.
On Rowe's appointment, Bolland said: "I am delighted to appoint Steve to the role of executive director, general merchandise. Steve has outstanding experience working across the business and is well placed to take the general merchandise business forward. I look forward to continuing to work closely with him."
Rowe has been with M&S for around 26 years and started his career in store management. Over the years he has also worked across general merchandise and ecommerce.
Andy Adcock, currently the retailer's trading director for food, will take the director of food role on an interim basis.