Laura Ashley has reported an increase in its full-year pre-tax profit by 14.6% to £23.5m, thanks to growth from its home accessories category.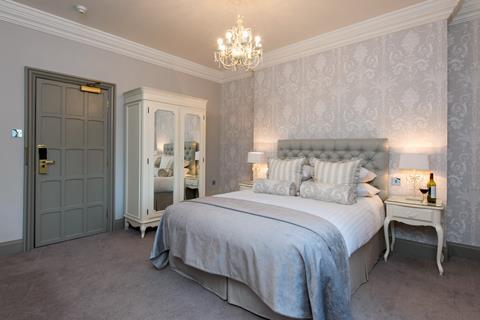 The retailer today revealed total sales rose 3.1% to £303.6m for the 53 weeks ending January 31, 2015, while full-year retail like-for-like sales – which excludes its wholesale and hotel offerings – were up 1.3%.
Home
Home accessories proved to be fruitful for Laura Ashley in 2014. Like-for-likes rose 4.8% but furniture, decorating and fashion sales decreased or stayed flat.
Joint chief operating officer and finance chief Sean Anglim said while the housing market is growing, which should reflect well on home retailers, there have been a number of new entrants to the market in recent years that have impacted market share.
"There are more players even than two or three years ago, companies like Next who have expanded home offering, and even companies like Oak Furniture Land have grown quickly," he said.
He said all retailers are hoping consumer confidence will grow. The retailer plans to offer more bespoke products and offer new colours going forward. It also plans to look at its successful home accessories to see how it can be applied to its furniture category.
Fashion
Fashion like-for-like sales fell 0.1%, and the retailer said it is continuing to review quality, price, style and fit going forward.
Joint chief operating officer Nick Kaloyirou said Laura Ashley was exciting about its summer offering and intends to continue to expand its fashion accessories including handbags, perfume and jewellery, which had a successful last season.
Online
Meanwhile, Laura Ashley's ecommerce offering increased 8.6% over the last year and 17.8% of UK retail sales were generated through digital platforms. Laura Ashley developed a responsive mobile website that can be used across different devices, and it said 40% of its online orders resulted in consumers choosing click-and-collect to receive products.
It said 2015 has got off to a good start. It reported like-for-likes rose 3% in the first two months of the present financial year.
Chairman Tan Sri Dr. K P Khoo said: "Set against the ongoing challenges of a competitive retail sector, I am pleased to report year-on-year increases of 3.1% in sales and 14.6% in profit before taxation. I am particularly pleased with our strong online growth and the enhancements made to our digital platform.
"This gives us the ability to showcase our distinctive products and bring our iconic British brand to a broader, worldwide consumer base. I am also very proud that over 35% of all retail home sales come from products manufactured in the UK."
International
The retailer's international franchise and wholesale business opened 17 stores in the year, but despite the growth franchise revenues fell by 1.5% to £27.8m because of the weaker Japanese economy and the challenges facing some mainland European economies.
Towards the end of the last year, the retailer announced its intentions to launch in China and India.
"We are committed to developing and growing the international franchise, licensing and online business as well as focusing on offering a high-quality, multichannel experience to our domestic and international customers," said Khoo.