Fashion retailer to launch local language websites in the hope of repeating German sales success.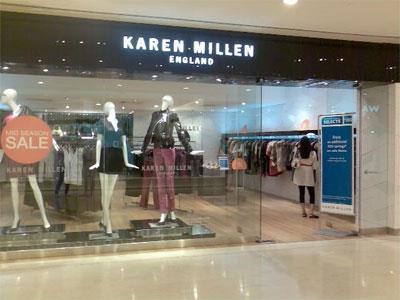 Premium high street fashion retailer Karen Millen is to launch foreign-language websites across its main European markets to replicate the sales jump its German language site has achieved.
Karen Millen joint managing director Gemma Metheringham said the push was part of its strategy to expand its international ecommerce operations. Nearly two thirds of its sales come from overseas at present.
It will launch translated sites in France, Spain, Holland and Sweden this year on the back of a successful debut in Germany in October, which led to a 48% sales uplift in the country.
The retailer, which last July hired former All Saints ecommerce director Lynn Ritson to lead the charge, is also introducing a Chinese- language site this year to coincide with store openings in the country.
It is to open two company-owned stores, the first in Beijing in June, followed by another in Shanghai in the autumn. It is also mulling store openings in South America and South Korea.
Metheringham said there was an emerging market for brands that bridged the gap between designer and high street in China.
She said: "There's a real upwardly mobile, emerging middle class who would like to buy into luxury brands but prices there are unattainable. New malls there that want to offer something different are basing their new portfolio on bridge brands."
In the UK, the fashion retailer is to launch a loyalty card next month.
The initiative will be a points-based scheme and customers will be offered exclusive rewards and access to product waiting lists. Metheringham said the change was to ensure it was "taking care of existing customers".
Karen Millen is also expanding its accessories and footwear business in the UK and internationally. The retailer, which launched its first standalone accessories store in Bath in 2010, is to open a concession in the revamped footwear and accessories department of House of Fraser on Oxford Street.
It already operates an accessories concession in Spanish department store El Cortes Inglés but is in conversations with other international department store groups to launch further accessories concessions.