Jewellery retailer Pandora recorded a 39.5% increase in net profit in 2014, driven by the broadening of its portfolio of products.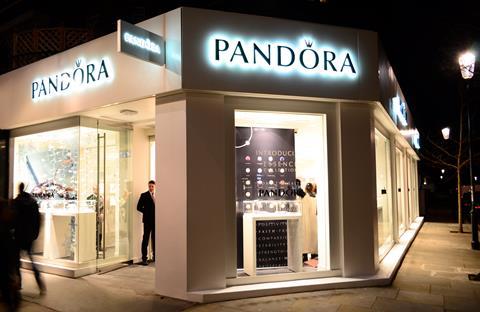 Pandora's profit rose to DKr3.09bn (£310m) in 2014, compared with a net profit of DKr2.22bn (£222m) in 2013.
The business, which built up its brand selling charms and bracelets, reported its strongest ever fourth quarter.
Chief executive, Allan Leighton, said: "Revenue from charms and bracelets increased more than 25%, while revenue from rings increased to more than DKr1bn. During the year we also opened concept store number 1,400, as part of our continuous focus on increasing the share of revenue from our concept stores."
The Danish business's revenues for 2014 rose from DKr9.01bn (£901m) in 2013 to DKr11.94bn (£1.2bn) in 2014.
Its Europe growth was driven by the UK, as well as Italy, Russia and France.
Pandora said its performance was down to its fresh product range, which is moving away from only charm bracelets to other pieces of jewellery including rings.
'Exciting time'
Peter Andersen, president of Pandora Western Europe, said: "I am delighted that the group is able to report another exceptional set of results showing a very encouraging performance across the business.
"During the fourth quarter we have seen the ongoing growth of the brand within the UK particularly, a key market for Pandora, and one in which we have successfully increased sales and revenue figures."
"Whilst charm and bracelet sales were traditionally the foundations for the Pandora brand, we are now experiencing significant growth in our other categories such as rings, necklaces and earrings.
"It is a very exciting time for the brand, both globally and within the UK as we continue to focus on developing our business, opening new stores and delivering the long term growth through increased products to remain one of the UK's most recognised jewellery brands."
The retailer plans to continue expanding its portfolio of stores, with plans to add more than 300 new stores in 2015, 60 of which will be owned and operated in Germany.