Jaeger is reportedly looking for investors, engaging Alix Partners to examine interest from potential partners or to find a buyer.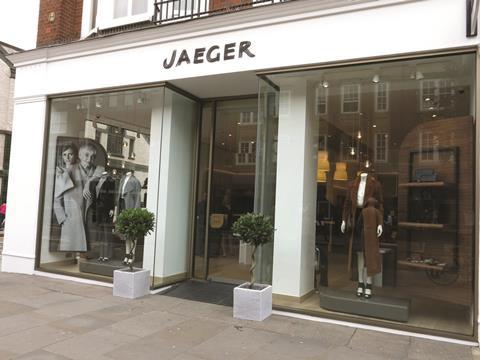 The upmarket womenswear retailer, which has struggled in recent years, is expected to appoint Alix Partners' corporate finance arm imminently, according to Drapers.
Alix Partners will lead the hunt for new investors or potential buyers for Jaeger, which was acquired by Better Capital in 2012, and has been pursuing a strategy of reduced discounting, lower full-price sales and a bolder, more modern design aesthetic.
Last October, the retailer opened a new store on Marylebone High Street as part of that turnaround.
The retailer has said goodbye to several senior staff members last year.
Trading director Gwynn Milligan, CIO Cathy McCabe, product director Liza Canneford-Webb, omnichannel director Caroline Lee, chief financial officer Harminder Atwal and retail director Anita Lyons all departed in 2016.