The modest fashion market is growing but mainstream retailers are yet to really take note. Retail Week explores how to cater to the Muslim consumer without being tokenistic
Generation M – middle-class, millennial Muslim consumers – is predicted to include 900 million consumers globally by 2030
Next and Asos are among the retailers selling modest fashion edits and Eid ranges
Nike, Adidas and Puma have developed sportswear to meet athletes' "everyday needs"
"Retailers need to do the legwork to find out what occasions are meaningful for that consumer group," says Kantar's Anusha Couttigane
First seen on the Max Mara runway at Milan Fashion Week in 2018, modest fashion has become increasingly popular in Western countries over the last few years.
While religion is not the only reason to cover up, Generation M – middle-class, millennial Muslim consumers – are a generally untapped market for mainstream fashion retailers.
With more of a focus on fashion-forward modest styles and a greater disposable income due to their positions in the workplace rather than the home, Generation M is expected to triple to 900 million consumers globally by 2030, according to a study by Thomson Reuters.
Moreover, the Global Islamic Economy Report 2020/21 by Dinar Standard predicts Muslim spending in halal beauty and modest fashion will grow 8% year on year as the world rebounds post-pandemic.
As the Muslim community celebrates Eid al-Fitr, how can retailers tap into this market and ensure they are front-of-mind all year round?
Understanding cultural nuances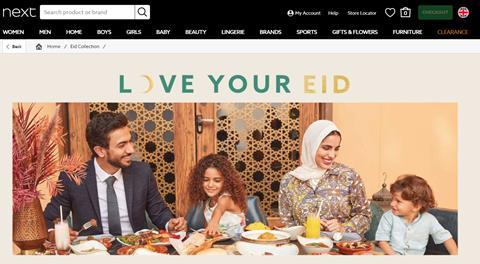 While Eid al-Fitr is the celebration today, retailers need to be aware of the multitude of other occasions important to the Muslim community, as well as their everyday needs, if they are going to gain the trust of consumers.
"There are actually two iterations of Eid – Eid al-Fitr and Eid al-Adha – and by the time the second one comes then lockdown regulations will be relaxed, so I think that occasion will see more of an uplift in Muslim spending," explains Kantar analyst Anusha Couttigane.
"When it comes to Western brands, however, they don't tend to be as aware of that second Eid. When it comes to real inclusivity and understanding your consumers, I think having that awareness of those other events and the total timeline is important rather than just capitalising on the one you've heard of.
"Retailers need to actually do the legwork to find out what other occasions are really meaningful for that consumer group."
Couttigane says there is a lot of scepticism among Muslim shoppers around Western retailers trying to capitalise on their cultural needs without really understanding them.
She gives the example of Next, which has begun to introduce abayas – robe-like dresses worn for special occasions – and Eid ranges for Muslim consumers, but it is yet to gain their full trust and therefore a share of their wallets.
"Retailers need to be consulting more with their consumers, having that community interaction, whether that's by opening conversations on social media or by actually having those types of consumers represented within the business to bring that perspective to the decision making," Couttigane says.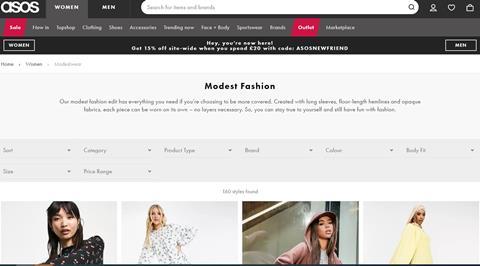 Signposting is also key to ensure that Muslim consumers can easily find suitable clothing on-site without having to trawl through pages of items or rummage in a store.
Identifying everyday needs
From floor-length dresses to beautiful head scarves, there are myriad fashion options for the more modest consumer to choose from, many of which will already exist on retailers' websites.
As modest consumers come in all shapes and sizes, and not just for religious reasons, a dedicated modest dressing area of the website or store is an easy way to indicate their needs are being met.
In make-up and skincare, too, vegan beauty has become increasingly popular and is also halal. Adding a label or sign to indicate both of these is a simple but inclusive measure.
Asos is one retailer that has created a modest fashion "edit" on-site and has opened up conversations on social media in recent weeks by marketing outfit ideas for Eid – but other retailers still have a long way to go.
Couttigane also points to sports retailers that have established themselves as inclusive to Generation M through the creation of sports hijabs and swimwear such as Nike, Adidas and Puma.
"Sports retailers have done a lot of work to try and create inclusive or modest ranges that will enable especially more women from minority backgrounds to get into sports," she says.
"You're encompassing a more nuanced need there: there's already a barrier for a lot of girls getting into sports and then when you add that cultural difference it can be even harder.
"They've identified that it's not just Eid, there's an everyday need there and it's a barrier to a whole lifestyle unless they get that product right for the consumer."
Identifying blind spots in inclusive fashion should therefore be a big priority – modest swimwear, going-out dresses or outfits for disabled Muslim consumers are all areas that have little representation in the fashion industry.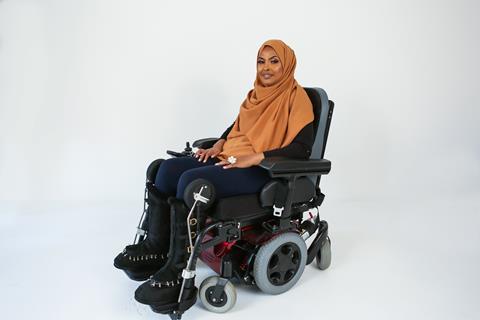 Muslim mother-of-two Faduma Farah, for example, has set out on a search to find adaptive modest clothing after suffering a near-fatal case of meningitis that left her having to use a wheelchair.
"There's no part of me that identifies with mannequins in shop windows or pictures of models in magazines," she explains.
"If I can't see how something does up or where there might be excess material I can't imagine wearing it."
Faduma's Fellowship is a search to find a fashion designer to create a collection with wheelchair users at its heart while also reflecting her cultural needs as a Muslim woman.
Modest fashion has different definitions for different people but the ultimate goal is to cover up and to ensure it is accessible for all.
In the context of Generation M, the cultural needs, be it festive abayas or beautiful hijabs, should also be taken into consideration.
While Generation M continues to grow and specialist modest fashion is still lacking, there is an opportunity for mainstream fashion retailers to step up and recognise the potential of the market, if they can gain the trust and custom of the Muslim consumer.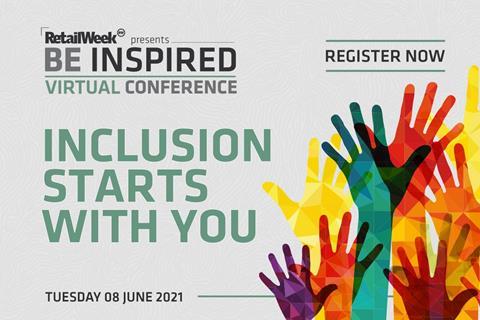 Get your free pass to the Be Inspired virtual conference on June 8 to uncover how you can invoke real change in D&I. Speakers include Trouva founder Mandeep Singh, Sainsbury's retail and digital director Clodagh Moriarty, B&Q's director of logistics Rosemary Wilkins and retailTRUST's chief executive Chris Brook Carter.