Pre-tax losses flat at £7.9m
Retail like-for-likes up 6.5% against weak comparables
Wholesale revenues down 16.9%
Fashion chain French Connection has posted a rise in its retail like-for-likes, but its wholesale business has continued to decline.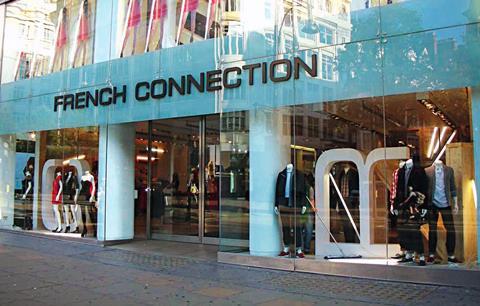 The group posted improved retail like-for-likes, with UK and European stores up 6.5%, for the six months ending July 31.
However, group revenues decreased 2.3% from £75.8m to £69.2m due to a reduced store portfolio, with the business closing five non-contributing stores during the six months, equating to a square footage reduction of 15.8%. It expects to close another five in the next half.
Losses before tax remained flat at £7.9m, with any improvement in retail offset by tough wholesale conditions.
Wholesale revenues dropped 16.9% to £3m while licensing dropped 20% to £2.4m.
Chairman and chief executive Stephen Marks said: "Although the overall performance for the first half has been disappointing, the retail result has been particularly pleasing when compared to last year in what has been a difficult retail environment.
"Performance in wholesale and licensing has been more challenging but we have started to see an improvement recently and expect to see a recovery in the second half.
"There is still much work to do in the rest of the year to move the business forward significantly but we believe the team we have in place and momentum we are seeing will help us to achieve this. As ever, the overall result will be dependent on the Christmas trading period but the second half of the year has started well."
Under pressure
Marks has come under criticism from investor Gatemore, which holds an 8% stake. Managing partner Liad Meidar said at the weekend that Marks was refusing to meet with Gatemore to discuss a turnaround plan.
He said: "He [Marks] is not really willing to have an open conversation about why French Connection is underperforming.
"You have a 41% shareholder who is running this business at his leisure, not for for the benefit of all shareholders."
He added that the shareholder base was coming around to his point of view. Gatemore wants the retailer to accelerate plans to close unprofitable stores, to stop using its FCUK branding and to replace long-serving non-executive directors Dean Murray and Claire Kent.
Marks offered no response today.