Operating losses narrowed 21.2% to £3.7m
UK and Europe like-for-like sales increased 4.4%
Overall group revenues dropped 6.7% to £153.2m
French Connection full-year losses recorded an uplift, but the fashion chain's sales fell across both its retail and wholesale divisions.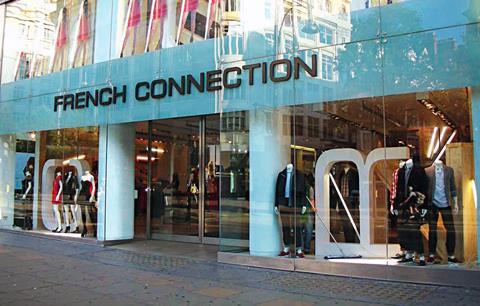 The fashion retailer, which Sports Direct owner Mike Ashley bagged an 11% stake in last month, has narrowed its underlying operating losses 21.2% to £3.7m in the financial year to January 31.
The retailer's ongoing losses were compounded by a 6.7% drop in group revenues to £153.2m.
French Connection's retail sales fell 4.9% to £87.9m, which it attributed to an 11.7% reduction to its store space.
The retailer closed nine stores during the period and has closed two stores since the beginning of its new financial year, with a further six store closures slated for the months ahead to bring the business in line with its target of operating 30 full-price stores by 2019.
The fashion chain reported a 9.1% slump in sales across its wholesale division despite seeing improvements in its performance in the second half of the year.
UK and Europe like-for-like sales increased 4.4% against weak comparables and the retailer's ecommerce sales were up 12.7%, representing 27.3% of its retail sales.
'Good progress'
Chief executive and chairman Stephen Marks said: "We have seen an improvement in performance over the financial year with continued good progress in the UK/Europe retail business, but as previously reported, this has been partly held back by the wholesale and licensing divisions, particularly in the first half of the year.
"The noticeable improvement we have seen during the second half and into the new financial year leads me to believe that we are moving in the right direction.
"We have a considerable amount of work to do to take the Group back to profitability although I believe that the actions we have taken and continue to take will go a long way to achieving that goal this year."
Two of French Connection's long-serving non-executive directors left the business in January this year following pressure from investors over the retailer's continued poor performance.