Fat Face has reported an increase in full-year profits and sales, with its burgeoning US business driving growth.
EBITDA rose 5.6% to £30.2m in the 52 weeks to June 2, 2018. The retailer was hit by currency headwinds as on a constant currency basis EBITDA rose 23.4%.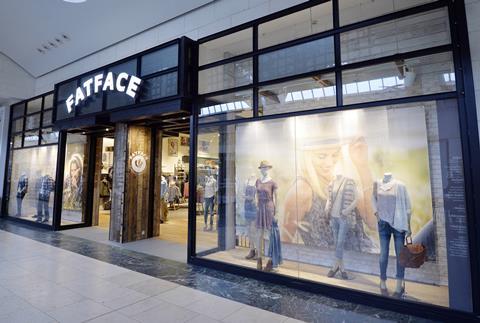 Like-for-likes were up 4.9% thanks to a strong womenswear performance, while online sales jumped 11.8% and represented 18.2% of sales overall, up one percentage point from the previous year.
Overall, sales increased 7.4% to £238.4m. The business did not provide a pre-tax profit figure.
Fat Face has been expanding into the US, a strategy which paid off last year. It opened five new stores in the region and now trades from 11 standalone stores, with the six annualising stores bringing in 20% like-for-like growth.
Chief executive Anthony Thompson said: "The implementation of our longer-term strategy is on course. Expansion in the US continued and the business there is trading strongly. With the initial market trial concluded, we are now undertaking a measured roll-out programme.
"The current retail environment remains difficult and there appears to be no prospect of conditions improving in the short term. We will continue to be focused on quality, design and price integrity and will seek to continue the positive momentum in today's results in the coming 12 months."