Fashion etailer hires new retail director Andy Marsh plus former Abercrombie & Fitch property boss and Savills to lead store search
Eyes central London store ahead of planned UK roll-out
Considering overseas store expansion
Young fashion etailer Missguided has pushed the button on a UK-wide store roll-out that will include a central London location.
Missguided has hired retail director Andy Marsh from fashion brand Bench and has brought on board former Abercrombie & Fitch UK property boss Richard Collyer on a consultancy basis, signalling its ambitions to roll out stores.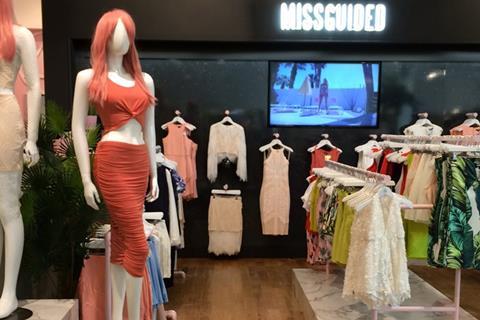 It has also appointed property agent Savills to help it identify locations across the UK, with a view to eventually rolling out stores internationally, Retail Week understands.
Missguided joins etailers including Amazon, Ocado, Made and Loaf as pure-plays increasingly aim to take advantage of the branding opportunities that the high street brings as well as multichannel benefits.
Marsh confirmed the appointments of Collyer and Savills but declined to give details on store locations. Retail Week understands the brand is eyeing high-profile central London locations that may be among its first store openings.
The roll-out comes after Missguided opened its first physical space via concessions in US department store Nordstrom and Selfridges Manchester last year.
At the time Missguided founder and managing director Nitin Passi said: "Our focus now is all about experimentation with the brand, trying new and innovative ways to engage a wider market and allowing consumers more diverse ways to shop and interact with Missguided."
Savills declined to comment.