Farfetch, the luxury fashion specialist, is to float on the New York Stock Exchange.
It was not immediately clear how much Farfetch, which describes itself as "the leading technology platform for the global luxury fashion industry", aims to raise but there has previously been speculation that it could be worth $6bn.
Farfetch founder José Neves said he sees a huge opportunity for his business.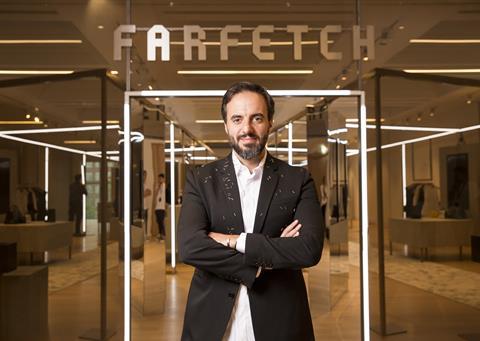 He said: "If one believes in the same pattern of disruption happening in music, travel, transportation and more, then the leading player will be a platform, not a retailer, brand or conglomerate.
"This leading player will have a significant market share, since we believe category leaders in other digital industries typically command over 60% market share and will bring players together in one place: curators, creators and customers.
"I believe a single company will orchestrate this revolution in the conversion of offline and online luxury retail because, even if multiple retail-tech vendors emerge, the new technology will have to be adopted both by retailers and consumers.
"We believe consumers will always gravitate to one single app, forcing vendors to gravitate to one single platform, most likely a platform that has already built consumer-side critical mass and benefits the entire ecosystem.
"This all translates into a potential $450bn addressable market for Farfetch, which, as the operating system for luxury, we want to transform, empowering individuality for consumers, curators and creators of fashion."
Neves launched Farfetch in 2007.
As of December 31, 2017, Farfetch had 935,772 active consumers, up 43.6% year on year.
Sales stood at $386m in 2017, up 59.4%.