Former BHS chief executive Darren Topp and chief financial officer Michael Hitchcock have been hired by upmarket fashion retailer LK Bennett.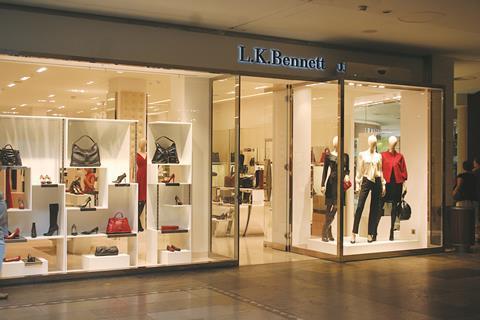 The pair will start their roles at the retailer, this week.
Topp replaces interim chief executive Robert Bensoussan, who will remain at the retailer as a non-executive director. Hitchcock will take the place of Alison Egan, the former chief financial officer, whose destination is not known.
Bensoussan said: "Having been an investor in LK Bennett since 2008, and having spent the last two years as interim CEO, now is the right time for me to step back into a non-executive role."
Escape from BHS
Topp and Hitchcock joined BHS in 2015, having been brought in by now infamous owner Dominic Chappell, who bought BHS from Sir Philip Green for £1. One year later, BHS entered administration, becoming one of the biggest corporate scandals in recent years.
Topp and Hitchcock emerged unscathed, with a Government report laying the blame at the doors of Green and Chappell.
Before joining BHS, Topp spent more than two decades at M&S while Hitchcock was previously chief financial officer at Beales and Moss Bros.
Prior to joining BHS, Topp spent more than 20 years at Marks & Spencer in a variety of leadership positions, including as divisional executive, head of HR and regional and store manager roles.
LK Bennett has 63 shops in the UK including 26 in London.